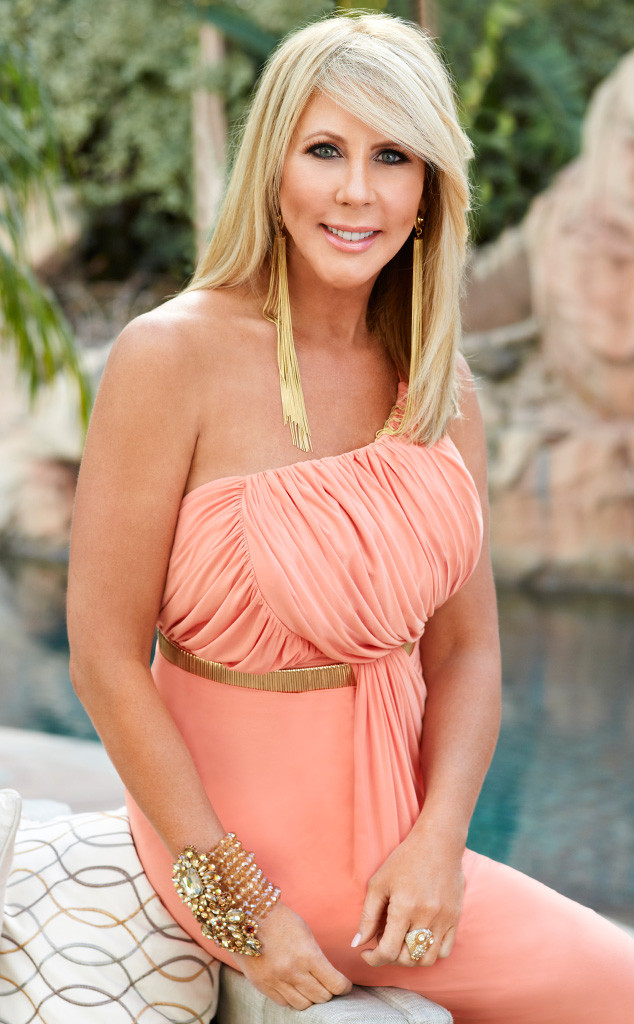 Rudy Martinez/Bravo
Nine seasons in and still going strong, Vicki Gunvalson and the show that started it all, Real Housewives of Orange County, return to Bravo for a season full of drama, exotic locales and oh yeah, more drama.
"It's extensive, it's extreme," Vicki told E! News of the new batch of episodes. "I think it's going to be a great season—new blood, new drama and new issues. A little bit of drama between me and Brianna, but also a new sense of peace for me. If I can get it…Lord knows I've been through hell and back with my surgeries and my divorce and all this s--t going on all the time!"
Still, after all these years, Vicki insits, "I'm always having fun. I can have fun in a box. Regardless of the show, I'm always having fun."
Vicki, who is the only remaining cast member on the reality show, just took home the Real Housewives Awards Lifetime Achievement honor. Over the nine seasons on the show, viewers have seen Vicki's kids grow up, her marriage to Donn fall apart and her business take off. It's been good times, bad times and all of them on camera.