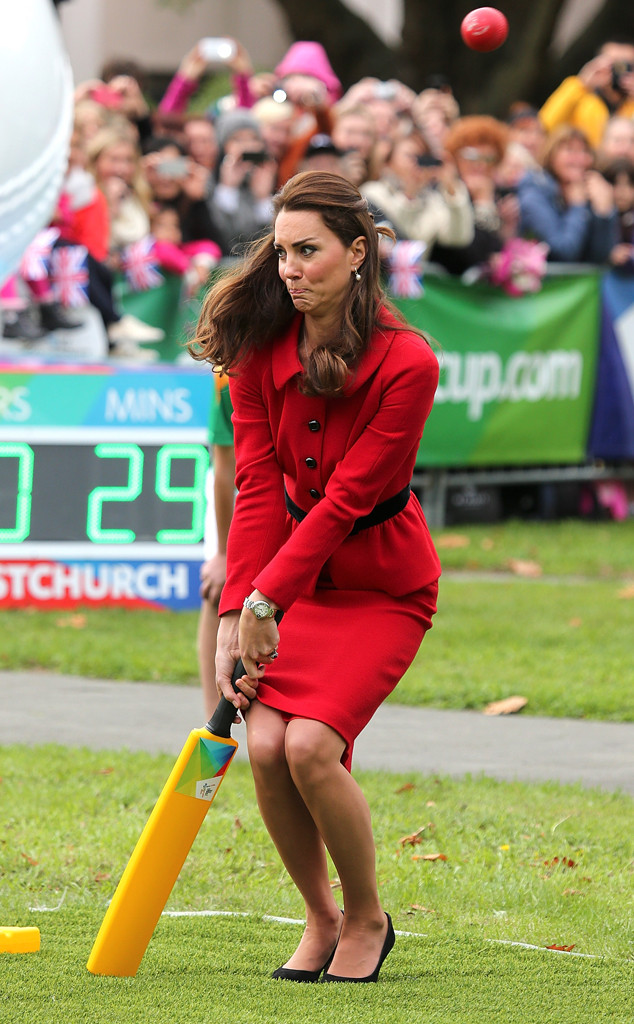 Ian Jones-Pool/Getty Images
Even the royals make funny faces sometimes!
While playing cricket during a visit to Latimer Square in Christchurch, New Zealand on Monday, Prince William and Kate Middleton showed off their sports skills and were caught making some goofy expressions.
The Duchess of Cambridge knocked some balls around a grassy field while wearing a belted red ensemble with black heels. Despite her formal attire, Prince George's mama ran around the field while playing against her hubby.
Meanwhile, Will, who sported a navy blue suit with a red and white tie, hit the cricket ball around as hoards of fans watched on from the sidelines.