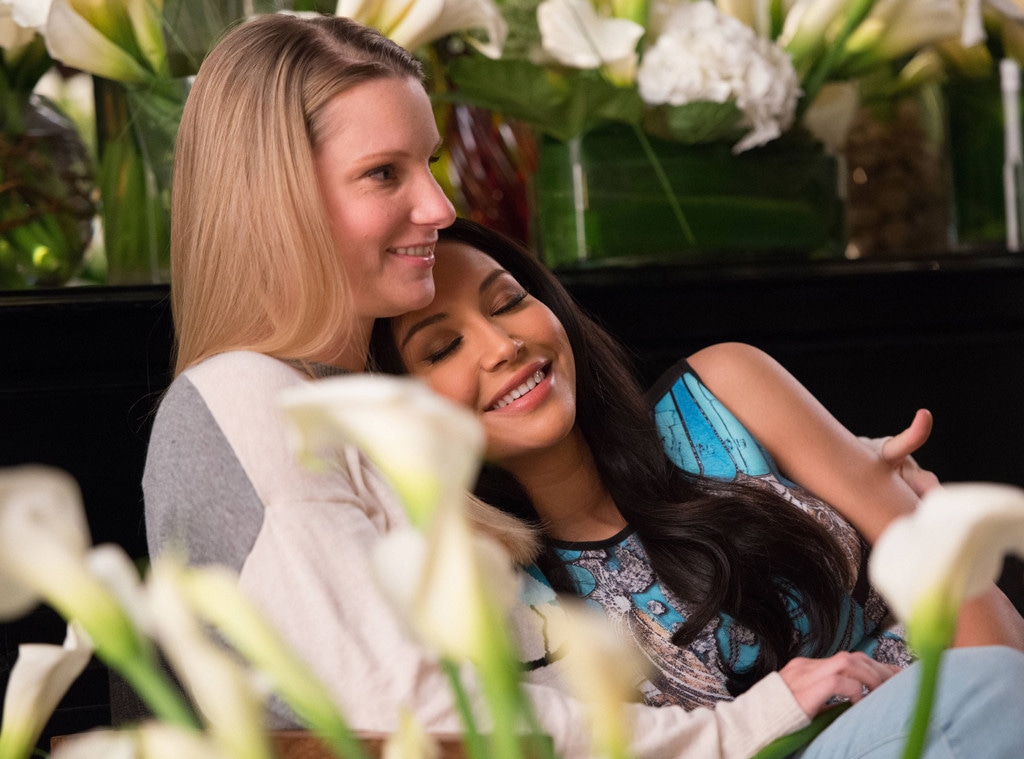 Fox
Fire up the fondue and grab the fattest cat you can find—Brittany is coming back to Glee!
Heather Morris will be returning to Fox's hit series for the season five finale, inside sources confirm exclusively to E! News. The fan favorite, who once rocked the halls of McKinley High with her jaw-dropping dance moves, will be appear in the May 13 closer in the newly transitioned New York City-based Glee.
As for her status for the show's sixth and (presumed) final season, sources tell us that Glee producers would love to have the 27-year-old actress back. However, Morris is currently enjoying spending time with her new son, 7-month-old Elijah.
 "He's great! I love being a mom," Morris gushed to us at Glee's 100th episode celebration. "Boys are the greatest, it's so fun."
Morris decided in June that she would not to return as a series regular for Glee's current season.
When we last saw Brittany in the Glee's two-part 100th episode extravaganza, she and Santana (Naya Rivera) decided to run away with each other to Hawaii and celebrate their rekindled romance. (And the entire Brittana fandom burst into cheers, natch.) The plan was that the two of them would return to NYC after their tropical vacay.
As previously reported, sources confirmed to E! News that Rivera would indeed be missing for at least two episodes this season, however she will return.
The curtain is coming down a little bit early on this season of Glee. The hit musical comedy will finish out its fifth year on the air with a total of 20 episodes, as opposed to the traditional order of 22 that the series has produced for the past four seasons.
Glee's season five finale will air Tuesday, May 13 at 8 p.m. on Fox.