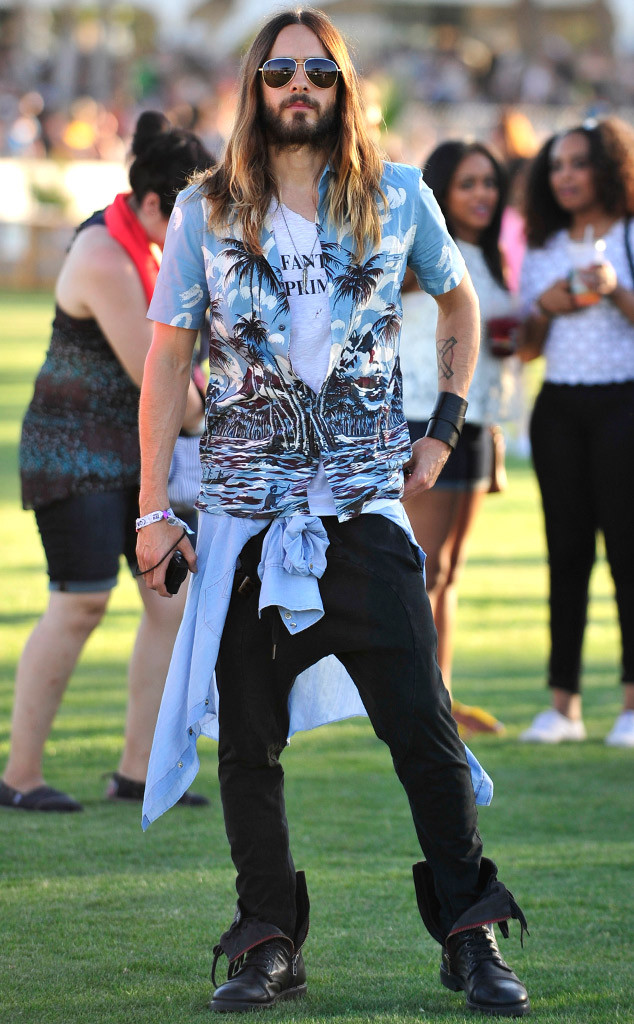 Xposure/AKM-GSI
When it comes to Coachella fashion, Jared Leto's outfit kind of says it all.
Rocking a printed t-shirt, boots and a stance that screams 'is Coachella ready for me,' the Oscar winner's look this weekend was effortlessly cool, hippie inspired and party ready.
And Leto wasn't the only celeb bringing it when it came to the fest's star stylings.
Take a peek at what Katy Perry, Lorde and more stars wore during the first weekend of Coachella!