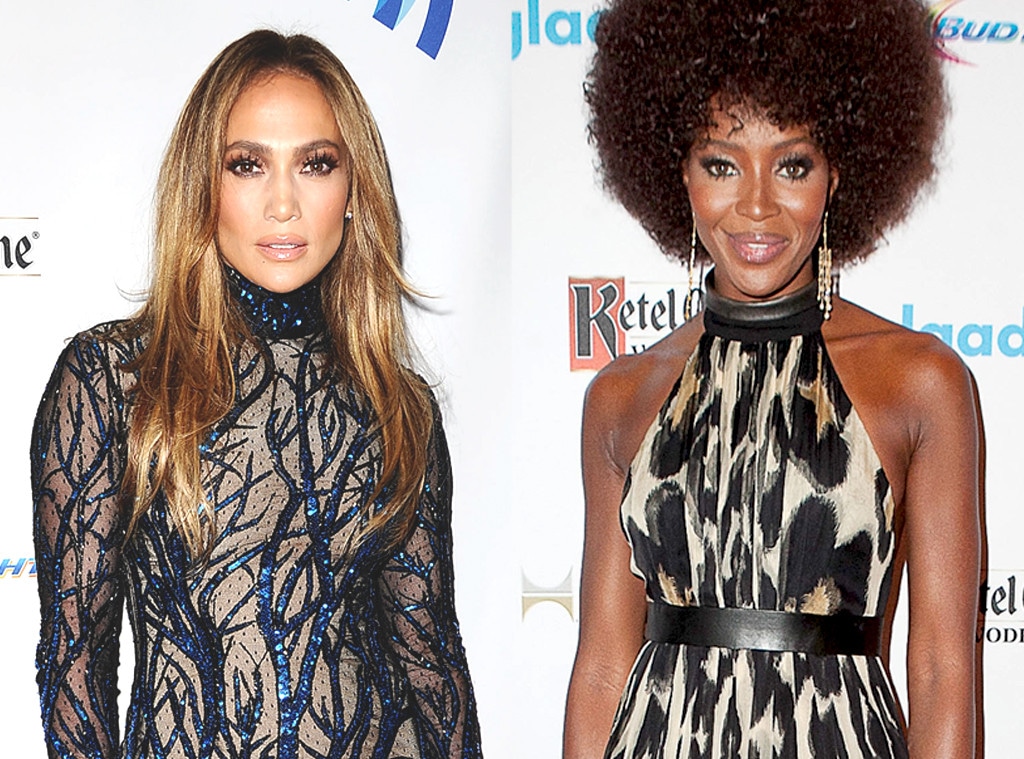 Jason LaVeris/FilmMagic/Gabriel Olsen/Getty Images for GLAAD
Naomi Campbell is a big fan of Jennifer Lopez!
In fact, the 43-year-old supermodel, who's known for her stunning beauty, says J.Lo is her No. 1 celebrity girl crush.
"I have to say Jennifer Lopez because she's so beautiful and so stunning," Campbell told us last night at the 25th Annual GLAAD Media Awards at the Beverly Hilton Hotel in L.A. "I'm a huge fan. Great friend and a huge fan."
Campbell said she thinks it's "fantastic" that Lopez received the Vanguard Award for being a LGBT rights advocate.
Jason Merritt/Getty Images for GLAAD
"She deserves it," she gushed. "I love Jennifer. I think she's an amazing singer, actress, designer, mother."
During the big awards, Lopez's acceptance speech focused on her late aunt Myrza, who was gay. "I've always felt a tremendous love from the LGBT community and the LGBT community has always supported me and returned that love," Lopez said. "Marisa was my cool aunt. She was my mom's older sister and she lived in New York City. I lived in the Bronx and she lived in Manhattan, it was like worlds away! She wanted to be an actress and I always wanted to be like her. Marisa grew up gay in a time when it meant life could be very difficult and that her struggles were mostly kept t herself."
Meanwhile, Campbell revealed that this week marks her 28th anniversary of being in the modeling business (Monday, Apr. 14 is the exact date). As for how she'll be celebrating, Campbell told us, "I'll be flying!"