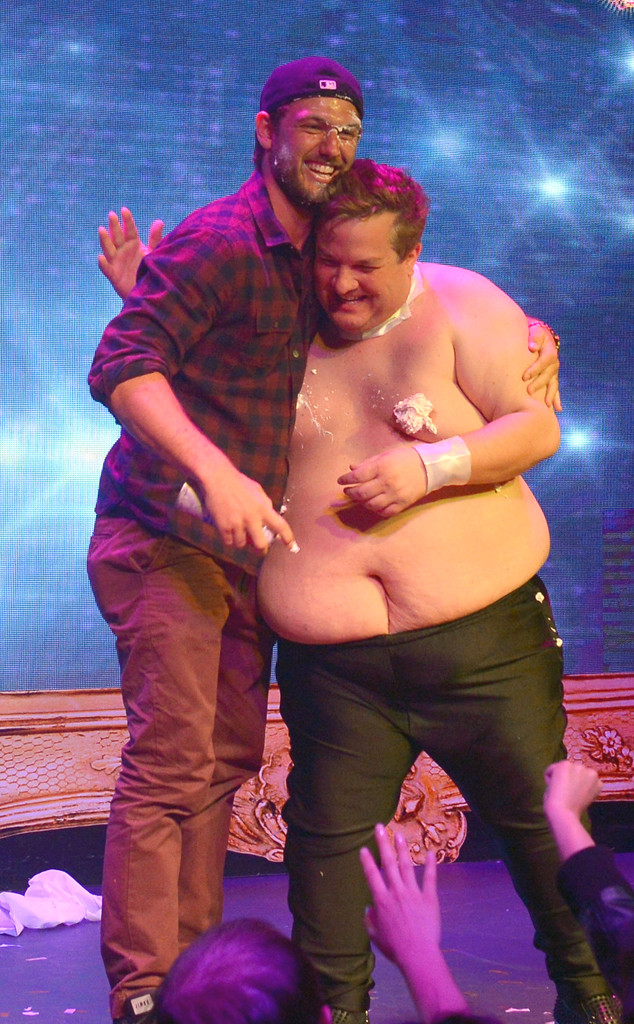 Bryan Steffy/Getty Images
Alex Pettyfer's 24th birthday bash in Las Vegas was pure magic!
The British actor continued to celebrate turning another year older at Beacher's Madhouse at the MGM Grand on Friday night, where the star was treated to a surprise Magic Mike-inspired show.
What's more, the guy graciously opted to join in on the fun by stripping off his shirt as well, all while making good use of some whipped cream.
Later, a famale-shaped cake was brought out and the whole place sang "Happy Birthday" to Pettyfer.