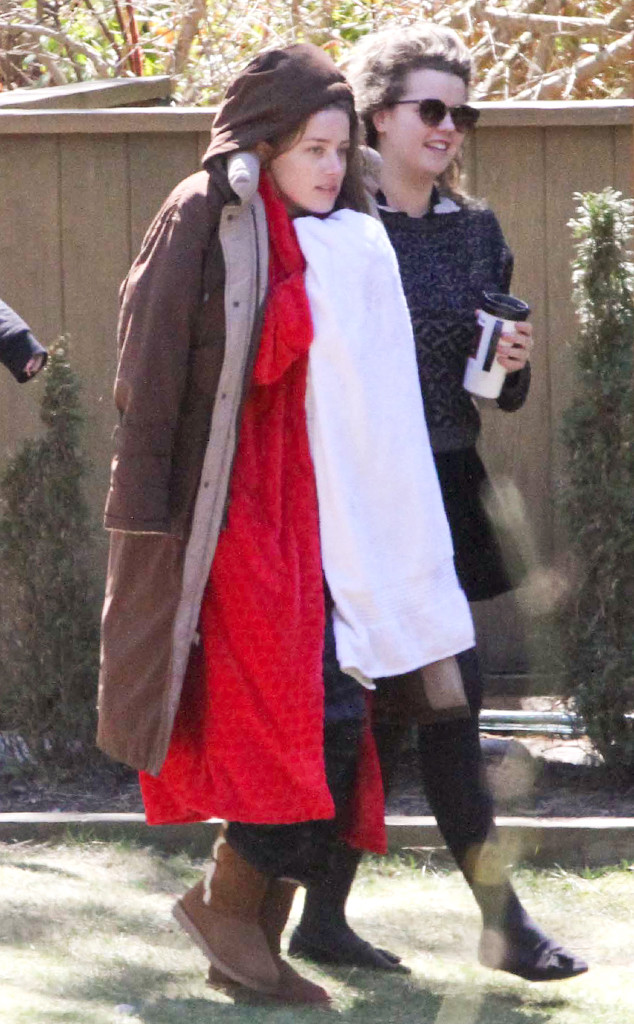 Matt Agudo/INFphoto.com
Someone looks extra cozy!
Amber Heard was spotted getting all bundled up while shooting her upcoming film When I Live My Life Over Again in East Hampton, New York today. The actress seemingly had about 14 blankets and 35 coats on with a pair of Ugg-like boots.
OK, it wasn't that many blankets and coats, but probably close to that number.
Either way, the gorgeous gal sure looked warm and toasty while working on the crisp spring day in the east coast.