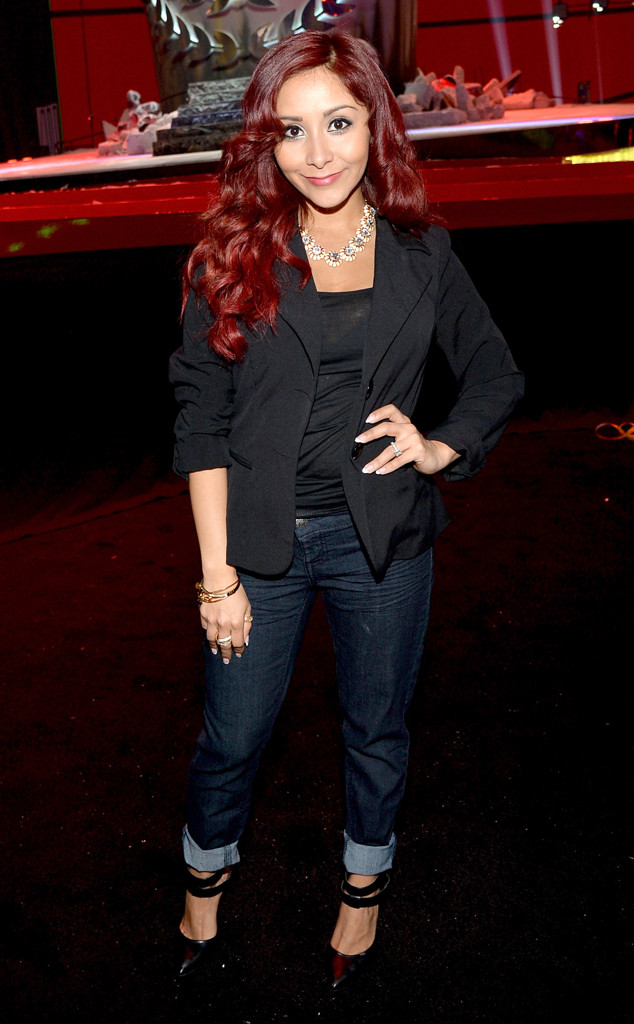 Michael Buckner/Getty Images for MTV
Snooki is planning on having a very healthy second pregnancy!
The 26-year-old former Jersey Shore star, who's pregnant with her second child, says she plans on trying to work out every day until she gives birth.
"I love working out!" Snooki told E! News ahead of tomorrow's MTV Movie Awards in L.A. As for why, Snooki explained, "Just because I want to have a healthy, fit pregnancy, but also I'm getting married really close to when I give birth. So I want to be able to squeeze in my dress and not look like a hippo."
Snooki says her second pregnancy is "both" harder and easier than her first, but staying healthy is certainly helping.