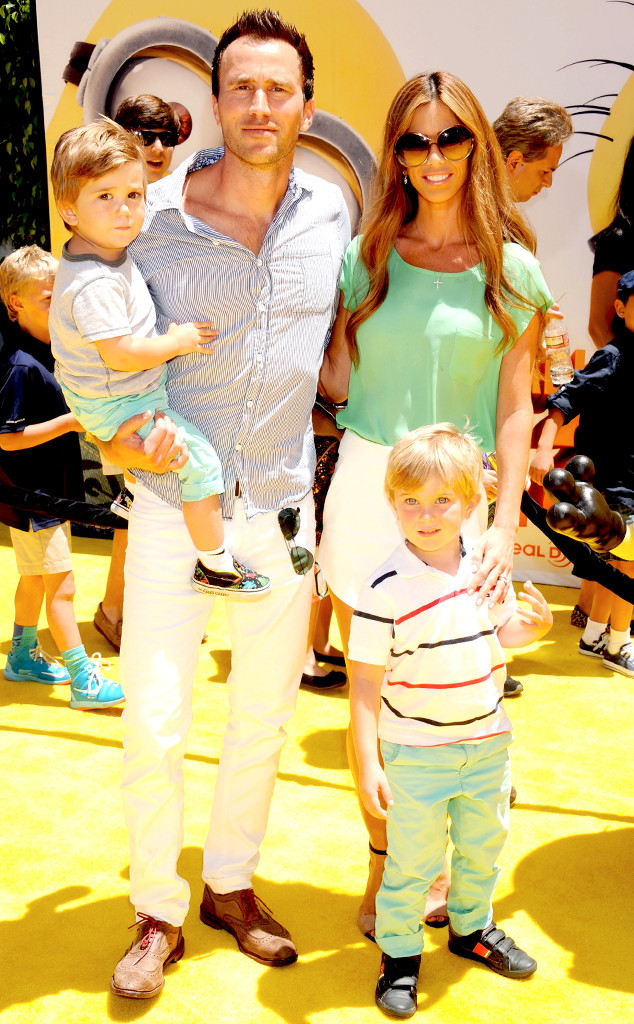 Gregg DeGuire/WireImage/This photo of a minor was taken at a public event
Lydia McLaughlin has another bun in the oven!
The former Real Housewives of Orange County star announced that she's pregnant with her third child today, E! News confirms. The reality star is due in November, and the little bundle of joy will join her and husband Doug's two sons Stirling, 5, and Maverick, 3.
"We are beyond excited about being pregnant with our third child," Lydia tells us. "We have always wanted 3 kids, so our family is starting to feel complete."