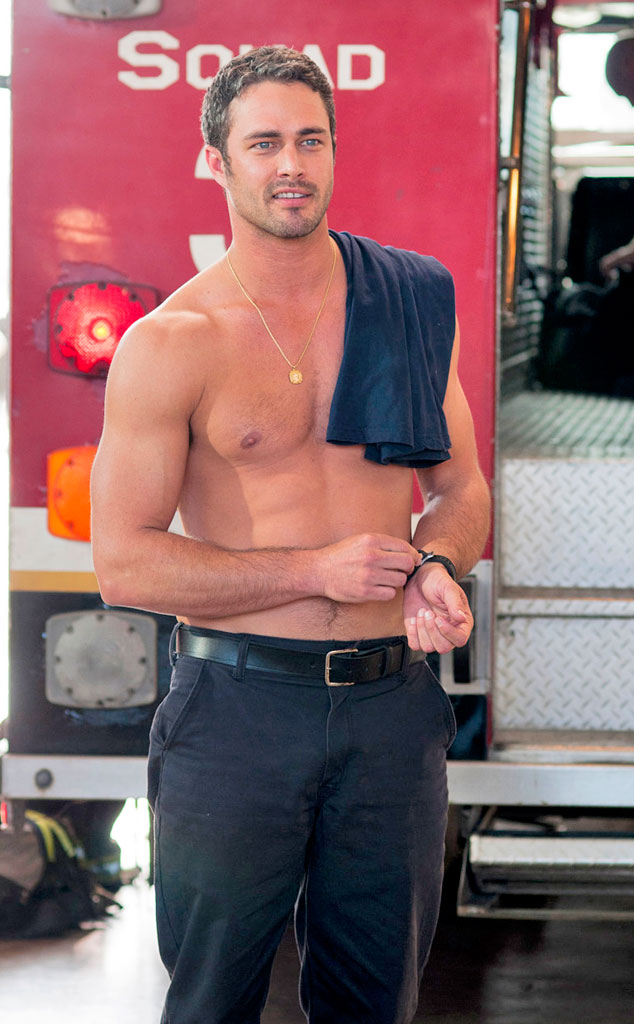 Matt Dinerstein/NBC
We've got some really good news for Lady Gaga—her boyfriend Taylor Kinney believes in marriage and monogamy.
"I think so," the Chicago Fire actor says when I asked if he feels you can get hitched and spend the rest of your life with just one person. "My grandparents have been together for 50 some odd years. I know a lot of happy marriages."
Why was I questioning Kinney about fidelty and commitment? When I caught up him the other day at the Four Seasons in Beverly Hills, he was promoting The Other Woman, director Nick Cassevetes' new romantic comedy about a Connecticut housewife (the hilarious Leslie Mann) who teams up with two of her husband Mark's mistresses (including a hotshot lawyer played by Cameron Diaz) to seek revenge on her cheating hubby (Game of Thrones' Nikolaj Coster-Waldau).