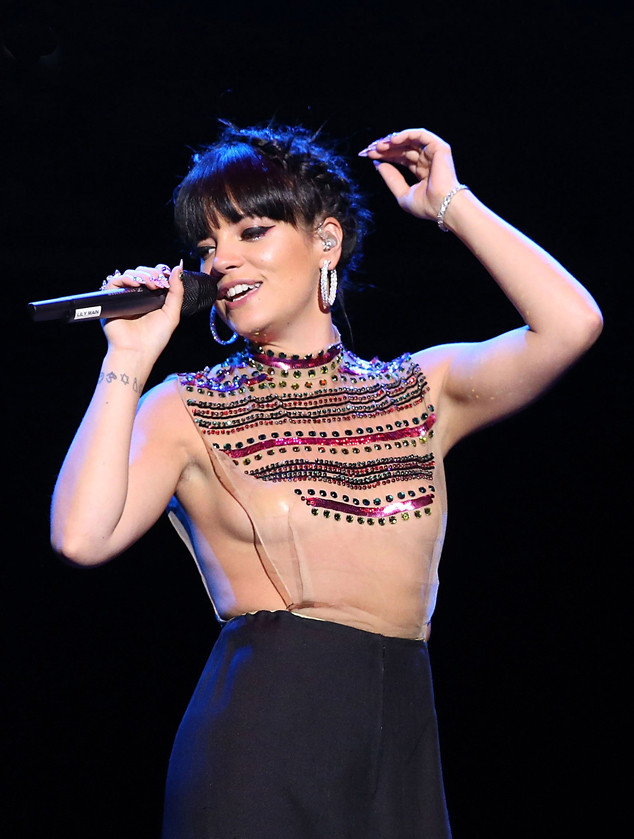 Mike Marsland/WireImage for Coram
Lily Allen is known to be candid and outspoken, but she's going to tone it down just a little.
The U.K. singer, who re-launched her music career at the end of 2013 after taking time off to raise her two young children, 2-year-old Ethel and 15-month-old Marnie, revealed during an interview with The Sun that she's going to take out a certain part of her performance while she's on stage to please her hubby Sam Cooper.
"He's told me to tone it down now I'm a mum. On my last tour, when I sang 'Not Fair,' I used to act out fellatio using my microphone," she explained. "Recently I have been rehearsing for this new tour and Sam said, 'You're not doing that thing again are you?' I said not if he didn't want me to. And he said no as he didn't think it's good for the kids.'"