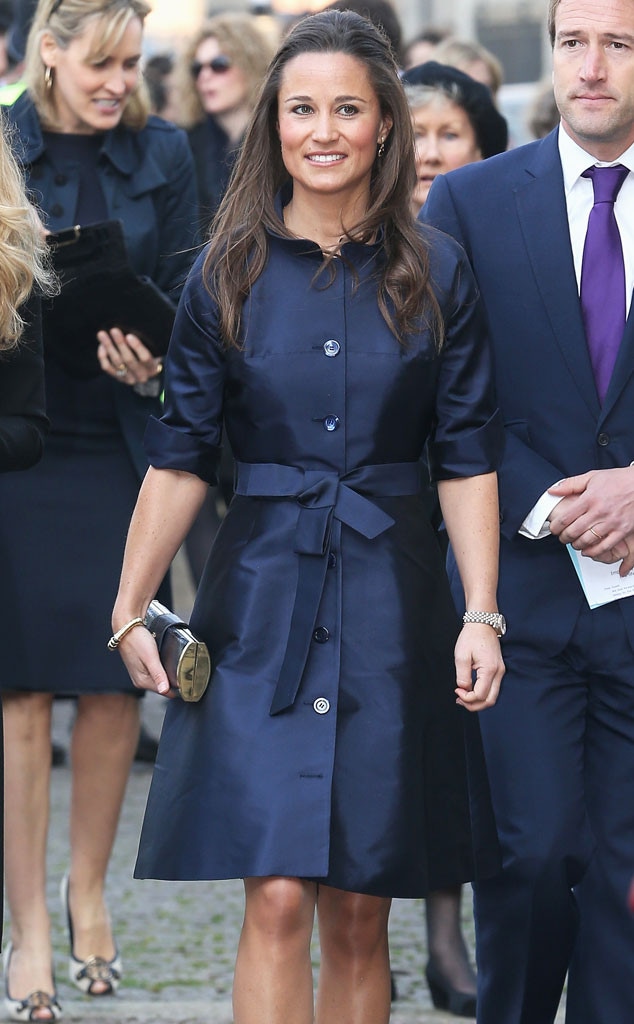 Chris Jackson/Getty Images
Pippa Middleton is having an Eat, Pray, Love moment.
The brunette beauty just spent three days in India on a luxurious and informative vacation.
According to the Times of India, Kate Middleton's older sister stayed at the swanky Leela Palace hotel in Udaipur and specifically requested a cooking lesson from the resort's chefs.
The paper reports that Chef Kayzad Sadri gave the Duchess' sis a cuisine crash course and taught her how to whip up several local dishes such as laal maas, saffron rice, flatbreads, and more. Yum!
Sounds like Pippa can add a few more dishes for guests to enjoy to her ever-growing repertoire.
After all, the 30 year old has been a party planner (and author) for several years now!
Back in 2012, Pippa penned an article in the Telegraph explaining her love and passion for food.
"I'm a real foodie," she wrote. "Something, I think, not a lot of people know about me."
Pippa added, "My interest in food really began with a month's cookery course in Frome, Somerset, after my A-levels. I left the course not an incredible cook, alas, but a real enthusiast…food and cooking is at the core of entertaining."
While the hostess with undoubtedly the mostess was brushing up on her tikka masala, Kate was across the globe in New Zealand on an official royal visit.
Prince George's mama joined Prince William today for a sailing race at the New Zealand Air Force base of Whenuapai, near Auckland.
Kate beat her husband in the competition and William joked, "We were sabotaged," once he was back on dry land.
When someone said that Middleton was looking pleased after her big win, he replied, "I bet she is. Selfless husband. I wanted a quiet night."