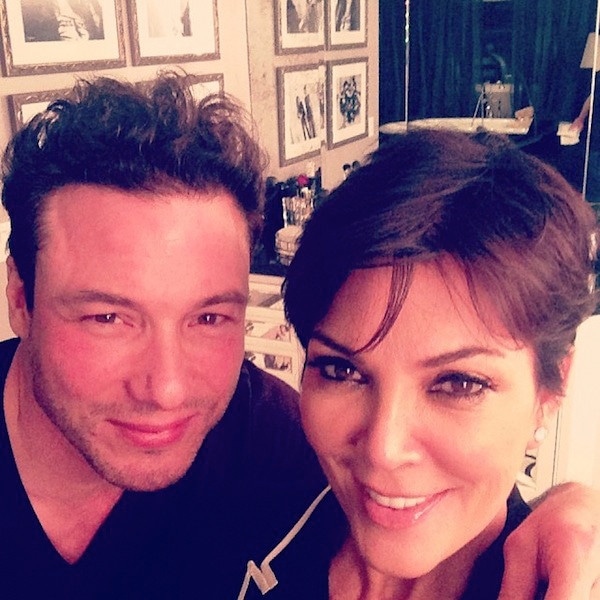 krisjenner.celebuzz.com
How does Kris Jenner maintain her hot body? She follows the diet plan of celeb chef Rocco DiSpirito!
While filming a segment for the new E! show The Fabulist this week, DiSpirito opened up about working as Jenner's personal chef and weight loss coach. "I send food to California for her every day and she follows my diet," he revealed. "Since July, and she lives healthy."
DiSpirito says the Keeping Up With the Kardashians matriarch isn't obsessed with losing weight. "For her it's maintaining [weight], because she looks great she doesn't need to loose weight," he said.
As for Jenner's daughter Kim Kardashian, DiSpirito says, "I have not worked with her, but I see her often. I have seen her always eat healthy and take care of herself."
And while DiSpirito isn't officially working for Kim's fiancé Kanye West, DiSpirito says Kanye does have a favorite meal of his.
"He's had some of my food," he said. "I haven't cooked for him per se, but he lives there, so he has had plenty of my food. He loves the lasagna apparently, that's what I heard from Kris. He is a good eater. He likes good food and he knows his stuff…he has high taste levels."