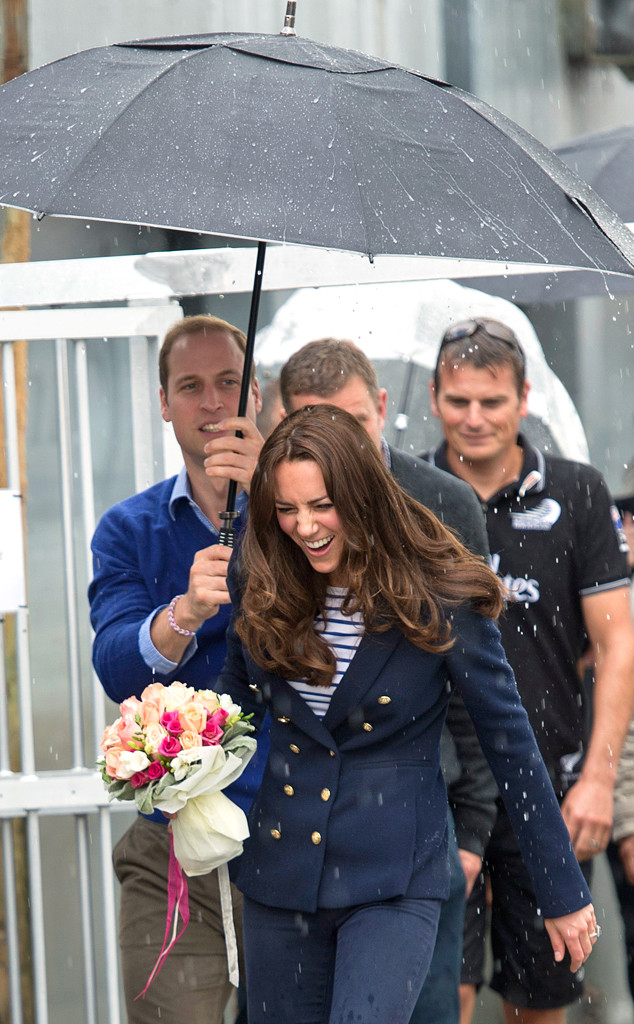 Mark Cuthbert-Pool/Getty Images
Sometimes holding an umbrella and shielding yourself from temperamental weather can be tricky, especially when you are dealing with wind and rain.
That's exactly what happened to Prince William and Kate Middleton as they encountered a bit of crummy weather as they arrived at Auckland Harbour on Friday.
The Duke of Cambridge, ever the chivalrous gentleman, made every effort to keep the duo covered in the storm and shared the umbrella with his wife. But the 31-year-old royal had a little bit of difficulty keeping Kate dry. Perhaps it had something to do with the fact that they weren't walking arm in arm, or he was at an awkward angle. But judging by Kate's big grin, it doesn't look like she seemed to mind getting a bit wet.