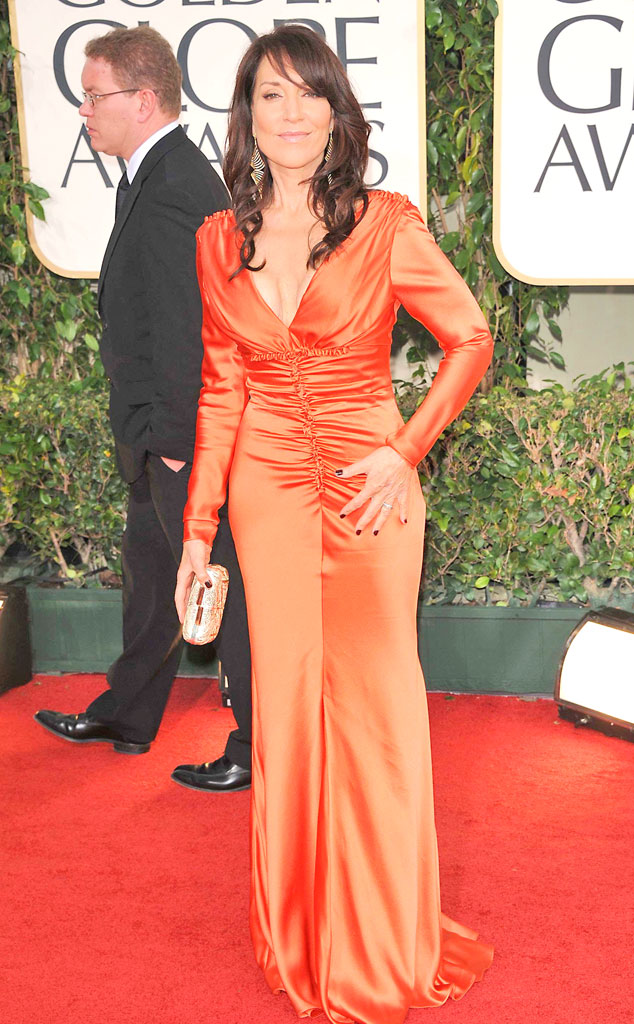 Giulio Marcocchi/Sipa Press
Has Katey Sagal discovered the Fountain of Youth?
Not exactly. Although, it's certainly understandable that folks might think that.
After all, it's hard to believe the Sons of Anarchy star actually turned 60 this past January. (Yes, 60!)
So, what is her secret?
"I take really good care of myself," Sagal told ABC News while attending the premiere of the upcoming FX series Fargo in New York City this week. "I don't smoke and I don't drink. I sleep a lot. I just think it's an inside job too. I think it's attitude, a lot of it's attitude. I try to have a good one."