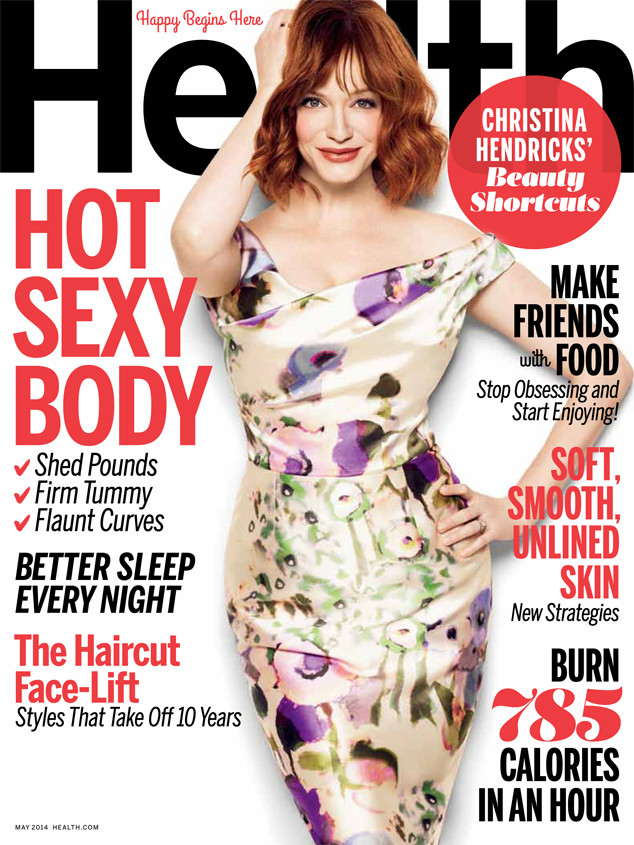 Health Magazine
Christina Hendricks looks positively divine on the May cover of Health magazine.
The Mad Men darling is gearing up for the final season in the series and opened up about her family's latest addition, how she keeps her famous hourglass figure in perfect shape and more.
So are Hendricks and her hubby, actor Geoffrey Arend, preparing for a baby in the near future? Well, not exactly…
"We got a puppy, and that's my idea of starting a family," the 38-year-old told the mag. "People say, 'Oh, that's practice for parenting,' but if it's practice for anything it's to be a mom to another puppy. We've decided that we are not really interested in having children."