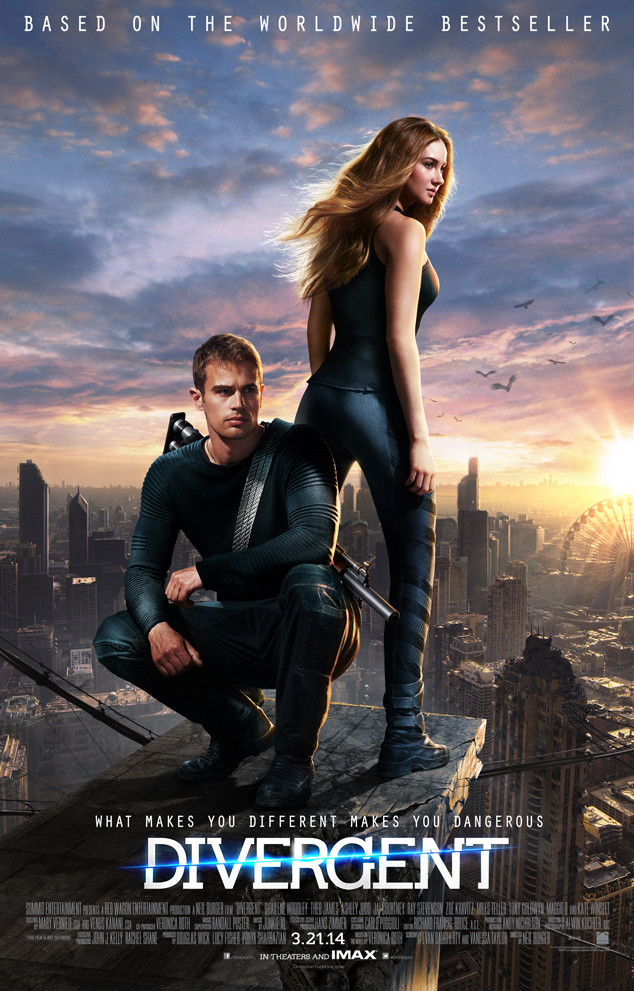 Summit Entertainment
Get ready for more Allegiant.
The final book in the Divergent series will be split into two movies, Summit Entertainment announced Friday. This isn't uncommon when young adult novels have been adapted for the big screen, as the final installments of three other blockbusters—Harry Potter and the Deathly Hallows, The Twilight Saga: Breaking Dawn and The Hunger Games: Mockingjay—all received the same treatment.
"[Author] Veronica Roth brings her captivating story to a masterful conclusion in Allegiant, a rich, action-packed book with material that is ideally suited to two strong and fulfilling movies," Lionsgate Motion Picture Group co-chairmen Rob Friedman and Patrick Wachsberger said in a statement. "The storytelling arc and world of the characters lend themselves perfectly to two films, a storytelling strategy that has worked very well for us on the two Twilight Breaking Dawn films and about which we're tremendously enthusiastic for the two upcoming Mockingjay films of The Hunger Games franchise."