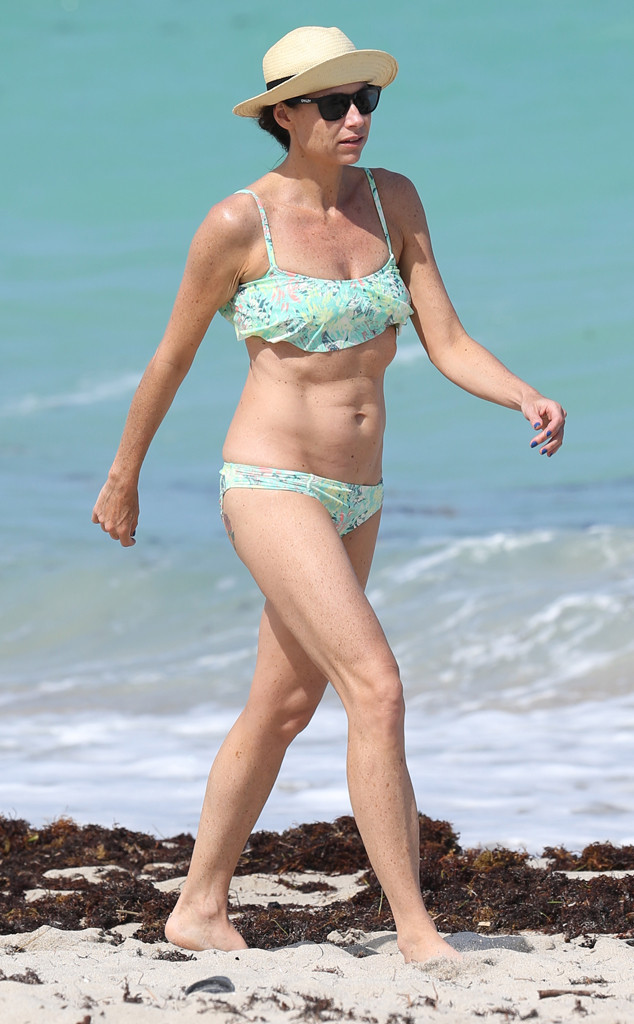 Brett Kaffee/Thibault Monnier/ Pacific Coast News.com
Minnie Driver looks fabulous at 44—but apparently, not everyone thinks so.
After the About a Boy star was photographed wearing a bikini on the beach in Miami Tuesday, Twitter users began to criticize the fit Brit's physique. By Thursday, Driver was tired of the body bullying—so much so that she decided to quit the social networking site (at least for a little while).
"God some people are horrible: you try being photographed when you don't know it's happening, when you're on holiday with your kids," the Academy Award nominee tweeted. She added, "I'm out of this Twittersphere for a while. It's too mean sometimes, about your body, about your soul. Not worth it."
When Driver kicked off her mini-vacation, she vowed via Twitter "to make 4 days feel like a month."