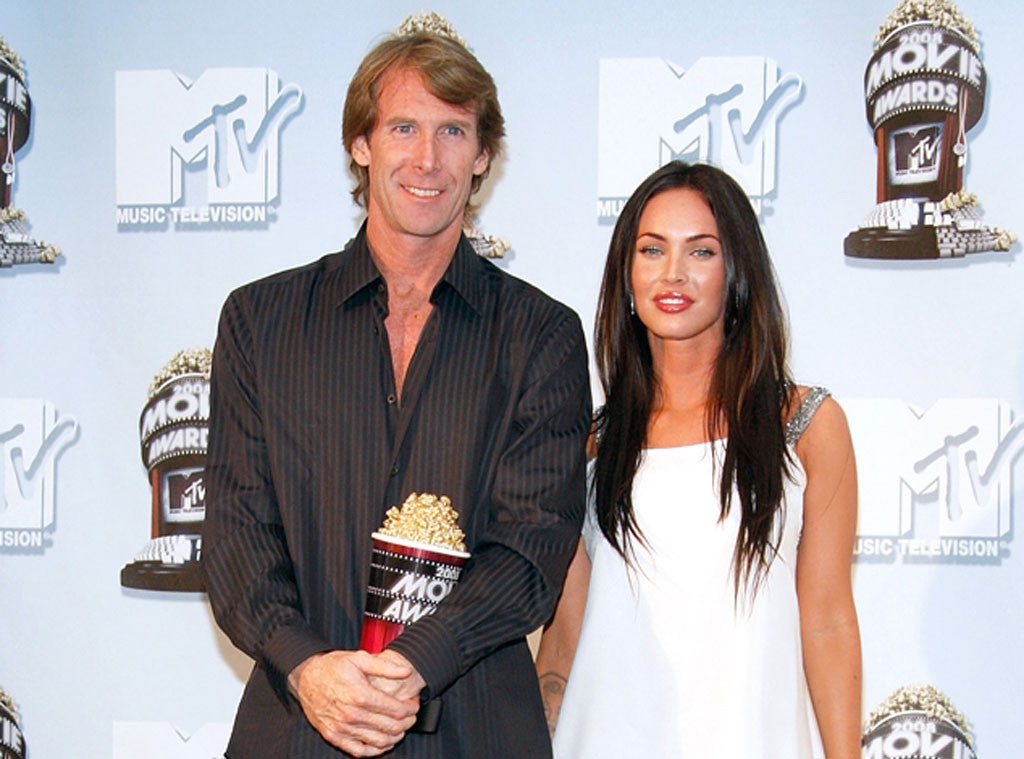 Frazer Harrison/Getty Images
When Megan Fox was hired to play April O'Neil in Teenage Mutant Ninja Turtles, many wondered why producer Michael Bay had agreed to cast her in the $125 million live-action reboot of the '80s cartoon. After all, she once compared the director to Adolf Hitler during their very public feud from 2009-2011.
The reason is simple: both Fox and Bay are professionals. "He was one of the most lovely people that I dealt with in making this movie," the movie star, 27, says of the Transformers filmmaker, 49. "I've always loved Michael. We've had our battles in the past but even when I've been really outspoken about difficulties we've had, I've always followed up by saying that I have a particular affinity to him. He can be very vulnerable, and he's very likeable and loveable. I've always been very vocal about that as well. But, sometimes we clash because we both have very willful, powerful personalities."
In the movie, April O'Neil gets a personality makeover. "She's more of a leader when she explores her relationship with the turtles instead of just the human companion that gets dragged along on the adventure," Fox says of her revamped character. "It's more representative of a modern woman."
Fox's character also trades her yellow jumpsuit for a yellow jacket and jeans. "I'm completely clothed for the entire movie," she tells Entertainment Weekly. "There's no gratuitous skin or sexual anything. [Director Jonathan Liebesman] was really insistent on not wanting her to be sexualized or to take that sort of typical role we've seen women take in movies thus far, and that I've taken in particular."
The Friends With Kids actress admits that she doesn't "really mind" being seen as a pin-up. "It's actually a large part of my personality," Fox explains. "I think you can be that and you can also be intelligent and strong. I don't think they're in opposition to one another—at least in my life."
Since welcoming sons Noah, 15 months, and Bodhi, 2 months, Fox has reevaluated her career choices.
"I had just had Noah when I started taking meetings to see if this would work out for me," the Jonah Hex actress recalls. "How cool is it to have a mom that plays either a superhero or plays the part of this iconic franchise that spans so many generations? I mean, hopefully they'll both think I'm cool."