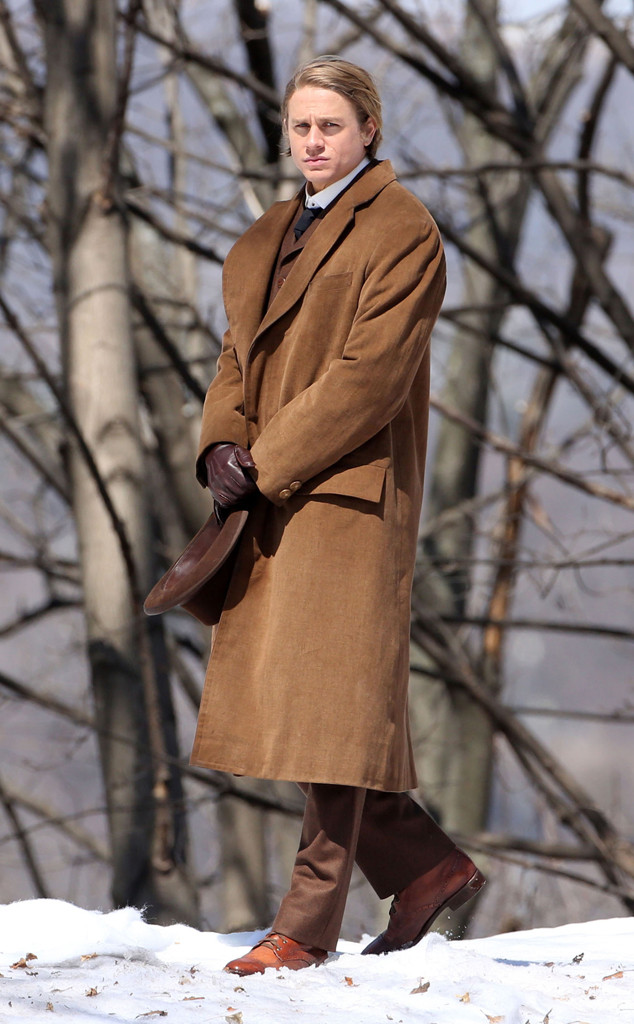 O'Neill/Todd G, PacificCoastNews
Well, this seems a little sad, but don't worry—it wasn't!
Hollywood hunk Charlie Hunnam spent his 34th birthday filming for his upcoming movie Crimson Peak in Canada, but the best part? They spent the entire day shooting a funeral scene (womp, womp), a source tells E! News. However, Hunnam fans made sure to add some fun and cheer to the actor's special day.
A number of fans arrived to the Ontario set with birthday cards and gifts. Charlie, who shot from 7 a.m. to 7 p.m. with only a 30-minute lunch break, made sure to interact with everyone that came by.