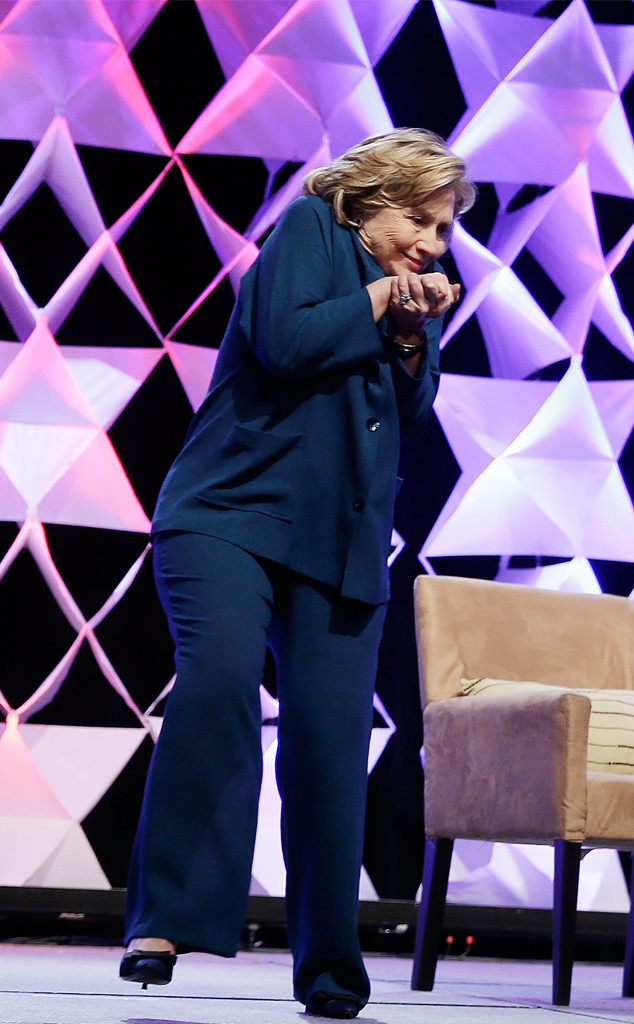 Isaac Brekken/Getty Images
Well, at least she's in good company.
A woman is now in custody after she threw a shoe at Hillary Clinton in Las Vegas on Thursday, according to reports.
Clinton, who has been giving paid presentations around the U.S. to industry organizations, was speaking at an Institute of Scrap Recycling Industries meeting at the Mandalay Bay Hotel-Casino when the incident occurred just moments after the 66-year-old politician took the stage.
The former secretary of state managed to dodge the shoe and seemingly took the unexpected event in stride as she later joked about the occurrence.