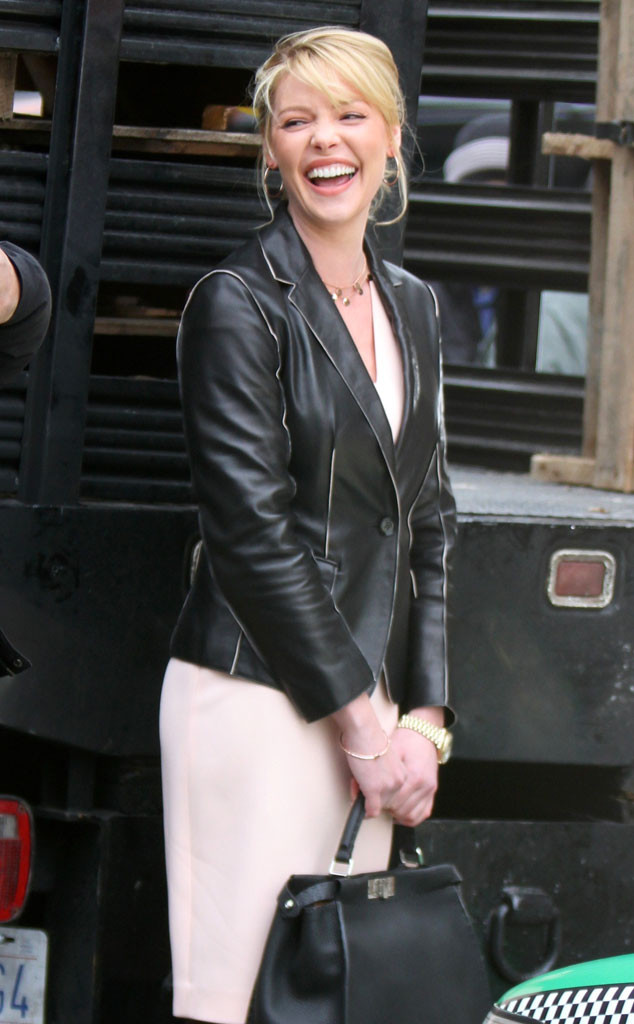 Jose Perez, PacificCoastNews
UPDATE: On Aug. 27, The Hollywood Reporter reported that Heigl had withdrawn her lawsuit and the complaint had been dismissed with prejudice after working out a "mutually beneficial agreement." Her attorney told THR: "Ms. Heigl has voluntarily dismissed her lawsuit, and Duane Reade has made a contribution to benefit the Jason Debus Heigl Foundation. The parties have agreed to keep the terms of the agreement confidential."
Duane Reade has since removed the tweet that Heigl objected to in her $6 million suit. She had always maintained that any damages won would go to her animal welfare foundation, named after her late brother.
____________________
Katherine Heigl confounded some by suing drugstore chain Duane Reade for tweeting out a picture of her and posting it on Facebook in order to let the world know that she had shopped there.
So let her attorney explain why she has filed a $6 million lawsuit against the company for unauthorized advertising.
"News photos of people—not just celebrities or athletes in the sports pages, but also ordinary people who may be photographed because of an accident or flood or fire—appear in the papers every day. That doesn't give a profit-making company like Duane Reade the right to take a news photo of you or your son or daughter, modify it to their benefit, and make it part of an advertising campaign," Heigl's lawyer Peter L. Haviland told E! News Thursday.
Heigl's suite was filed yesterday in federal court in Manhattan. Duane Reade is based in New York and the paparazzi photo in question was snapped as she was leaving a Big Apple branch.