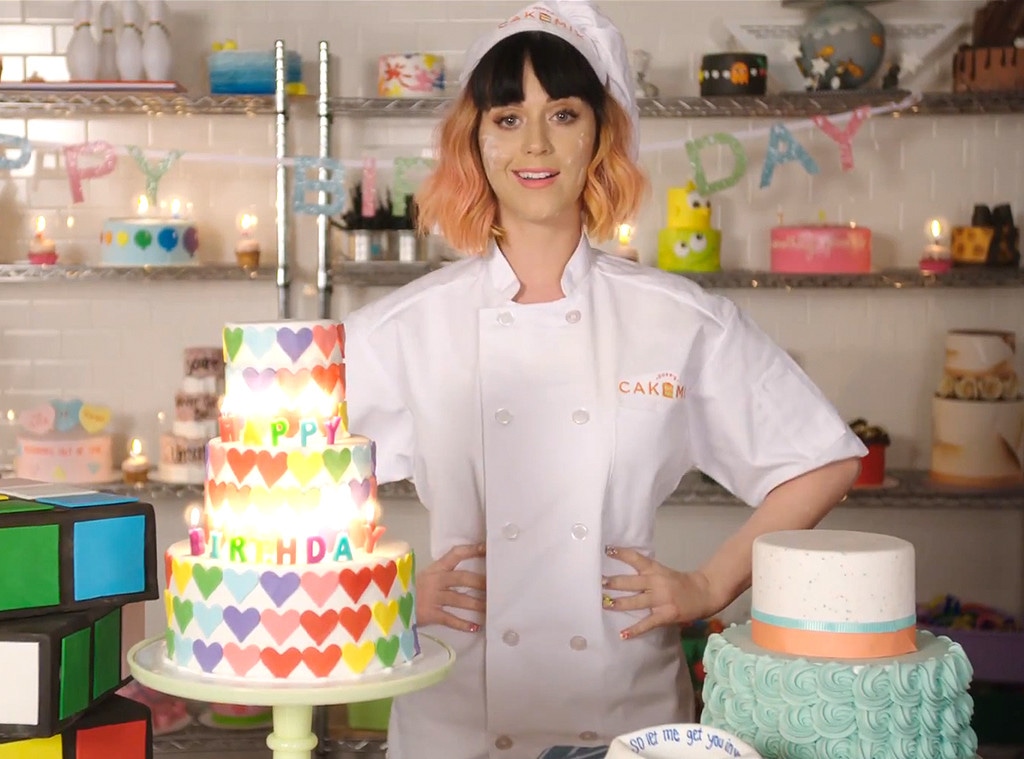 Youtube
Katy Perry's "Birthday" lyric video is here!
The 29-year-old singer released her latest video earlier today. The new vid features lots of cakes, desserts and sweet treats and was actually filmed inside L.A.'s Duff's Cakemix store on Melrose Avenue.
The clip starts out with lyrics written across bakery and kitchen utensils, candy jars, elaborately decorated cakes and even cookie cutters. At the end of the vid, Perry lights the candles on a colorful birthday cake while wearing a big baker's hat and smock.
Perry really into the cake decorating when she filmed the video. She even got to sample some of the shop's cupcakes layed out to spell her name. While trying the desserts, Perry exclaimed, "Ahh, I have stop with all of these sweets, I'm going on tour!"
Watch the cute lyric video for yourself!