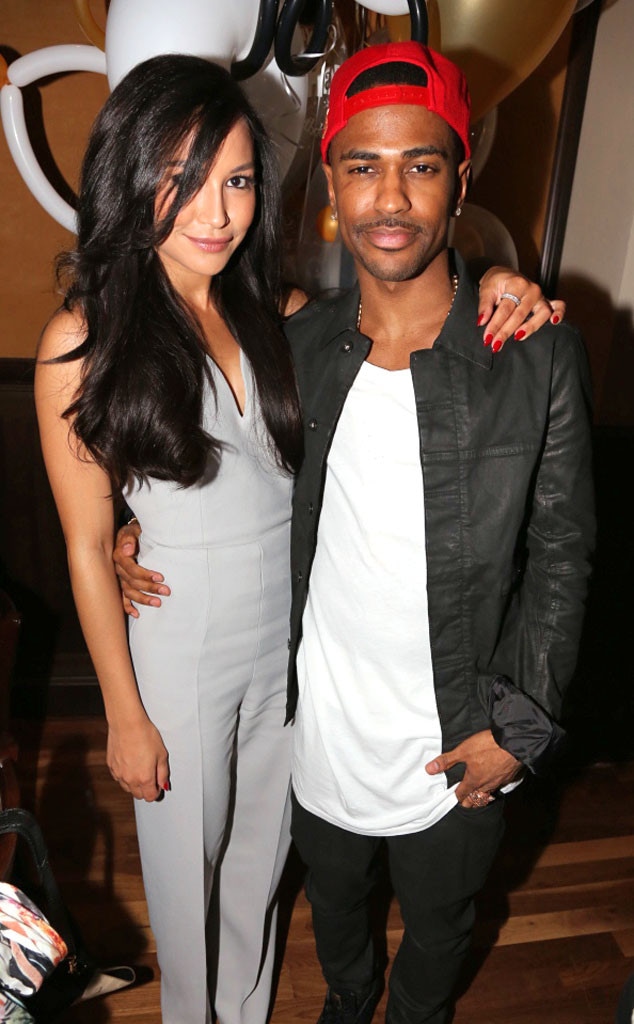 Courtesy: Johnny Nunez/WireImage
Time doesn't fly after a broken engagement. Then again, it's hard to keep track of it at all if you don't have your luxury watches!
Naya Rivera claims to know a thing or two about that. The Glee star has not yet spoken out about yesterday's news that she and Big Sean have broken up, but Rivera did tweet—and quickly delete—an accusatory message directed at her now former fiancé.
Thanks to a stealth screengrab of the tweet sent from Naya's verified account, we can see that around 3:09 p.m., the 27-year-old actress wrote, "@bigsean stealing rolexes from a lady's house now. Maybe cuz I'm on Glee and making more money or something. #trifling."
Yikes!
A rep for Sean, 26, seemingly addressed this tweet and the other rumors that had been dogging the couple for months (a Star Magazine report claimed the wedding "was put on hold' because the rapper supposedly admitted to being "unfaithful") in the initial statement about the breakup, saying, "The recent rumors and accusations reported by so-called or fake sources are simply untrue.
"Sean wishes Naya nothing but the best and it is still his hope that they can continue to work through their issues privately. We will not be commenting again on this matter."
There's been no word from Rivera on social media since yesterday, when she retweeted a fan site that noted how "#WeSupportNayaRivera" was trending, but she did make it out Tuesday to the Marie Claire Fresh Faces event in L.A.
Notably absent? Her engagement ring. Meanwhile, Big Sean was attending a Dodgers game across town with a group that included his ex's brother, Mychal.
FWIW, the couple, who met thanks to Twitter, have now unfollowed each other on the micoblogging site. #Irony.