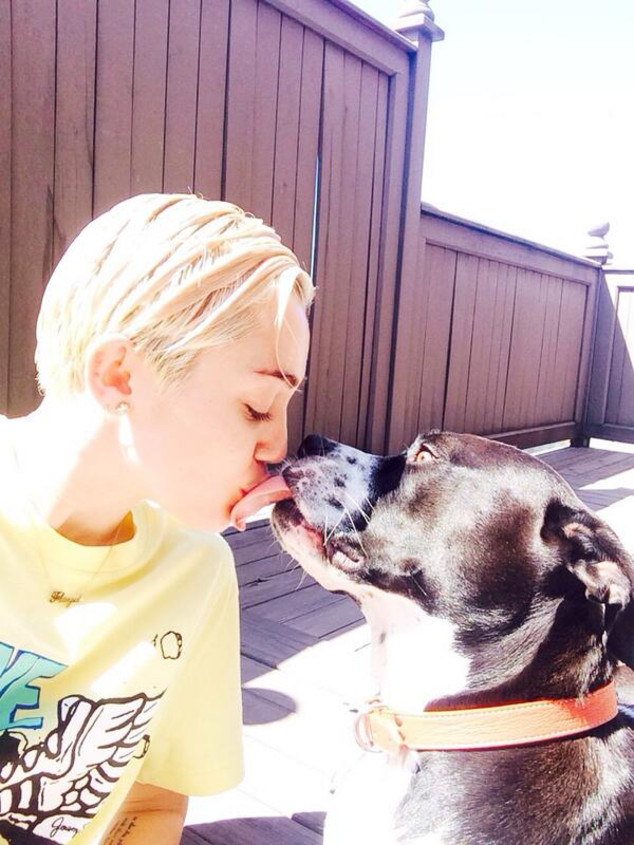 Twitter
Nothing like a little puppy love to make Miley Cyrus' morning.
The singer took to Twitter on Thursday to post a photo where she's sharing a smooch with her pooch Mary Jane, and clearly, she's enjoying the "f--king big ass wet kiss," as she wrote in the caption.
The lick full of love from her very important pet is much needed gesture for Cyrus, who has been in mourning following her dog Floyd's recent death, which left the singer completely "broken."
Floyd's passing occurred in the midst of the singer's Bangerz tour, and despite dealing with his death, the performer pressed on last week, opting to dedicate to Floyd her rendition of Fleetwood Mac's "Landslide," during which she broke down in tears.