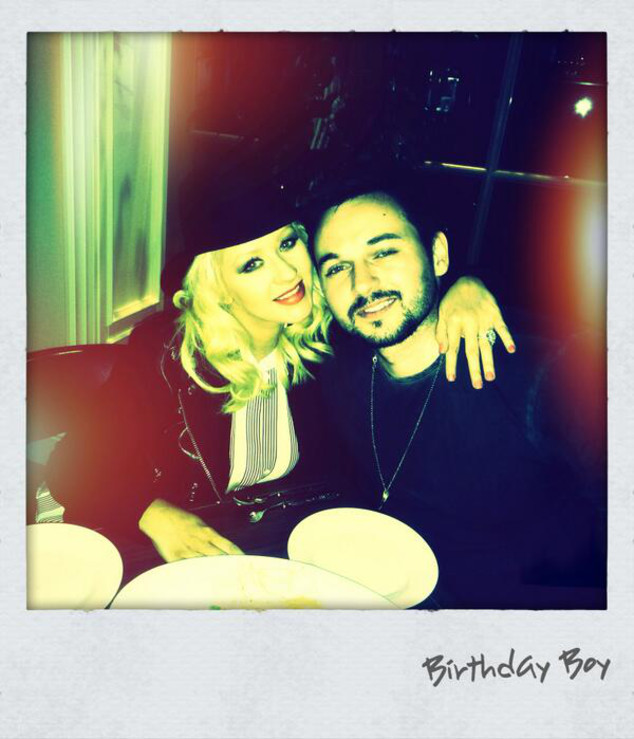 Twitter
Well, don't these two look cute together?
Christina Aguilera took to Twitter in honor of fiancé Mathew Rutler's birthday on Wednesday to send her man well wishes via her social media page.
"Birthday week for the birthday boy- Lots of love & blessings to celebrate!," the soon-to-be mother of two captioned a photo of the lovebirds, who are expecting their first child together.