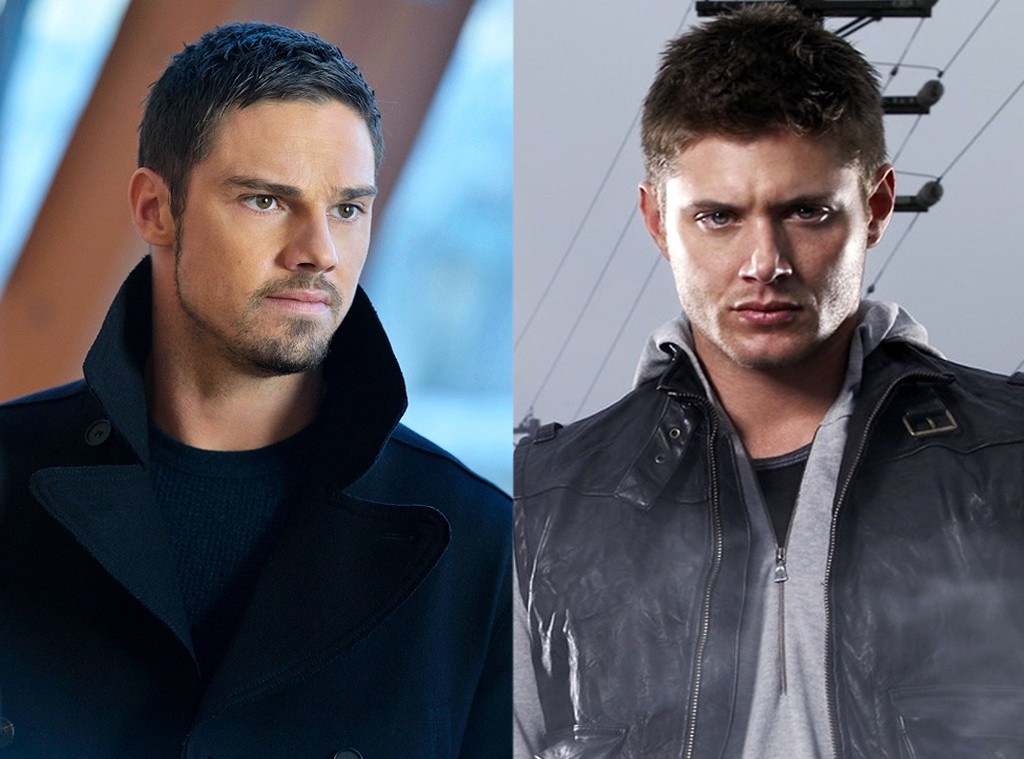 The CW
You've got a hot date with this weekend with two of TV's top leading men.
That's right, it's finally here: the final round of Alpha Male Madness!
After an intense tournament that saw 64 of the small screen's hottest actors facing off, we're down to the final two competitors.
In one corner, we have Beauty and the Beast's Jay Ryan, whose loyal Beasties have continued to come out and support the CW drama after earning it the 2014 Save One Show crown. In the other corner, we have Supernatural's Jensen Ackles, the leading man who has won every single Alpha Male Madness tournament we've ever hosted. Seriously!
Will Jay be able to end Jensen's winning streak? We're about to find out!
In the final four, Jensen was forced to eliminate his co-star Misha Collins, defeating his fellow Supernatural star by earning 56% of the votes. Meanwhile, Beauty and the Beast's main Beast Jay was able to take down tourney newbie Toby Regbo from Reign with 57.30% of the vote.
But let's not focus on the past, shall we? It's time to move onto the finals! (Anyone else just get excitedly nervous?!)
The final round of voting closes Sunday, April 13 at 5 p.m. PT, with the winner being announced on Monday. Make sure to remind your respective fandom to vote by using the #AlphaMaleMadness hashtag on Twitter! Remember, you can vote as many times and as often as you like!
So what are you waiting for? Vote now!
Update: Thank you for voting! The winner will be unveiled tomorrow, Monday, April 14. May the best leading man win!