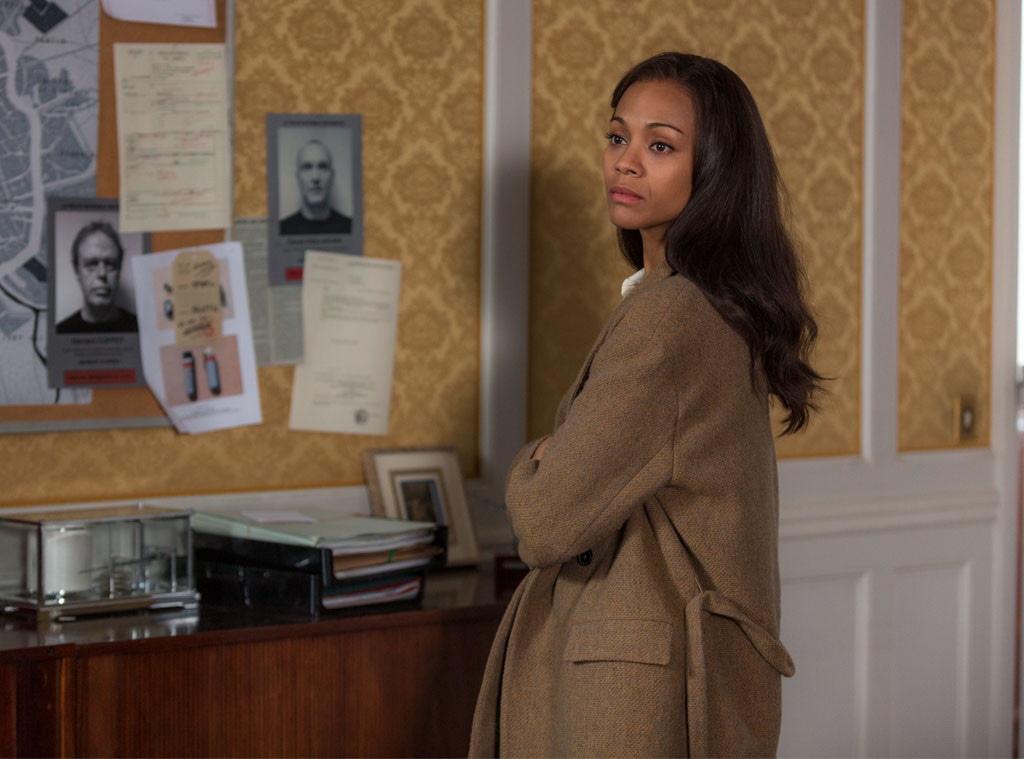 Roger Do Minh/NBC
It's the harrowing tale you're familiar with, but with a modern twist. NBC's Rosemary's Baby stars Zoe Saldana as Rosemary Woodhouse and Suits star Patrick J. Adams as her husband Guy Woodhouse. The two escape from New York to Paris (where the entire 4-hour miniseries was filmed) in hopes of starting a new life. And they do! But it's not exactly what they envisioned.
After a series of unfortunate events, Rosemary and Guy Woodhouse are presented with an extraordinary offer: an apartment with the most prestigious address in the city. But there's a hitch: it comes with a haunted past and an immeasurable price.
As Guy's writing career takes off, Rosemary becomes pregnant. Luckily they have their neighbors, the Castevets, to take them under their wing…right? Wrong.  Rosemary discovers not everything is as it seems. She's isolated in a strange city and begins to fear the worst.
Based on Ira Levin's classic book from 1967, NBC's Rosemary's Baby was directed by Agnieszka Holland and written by Scott Abbott and James Wong. Harry Potter veteran Jason Isaccs and Carole Bouquet also star as neighbors the Castevets.
NBC's Rosemary's Baby is a two-part 4-hour miniseries. Look for Rosemary's Baby on NBC this May.
(E! and NBC are both part of the NBCUniversal family.)