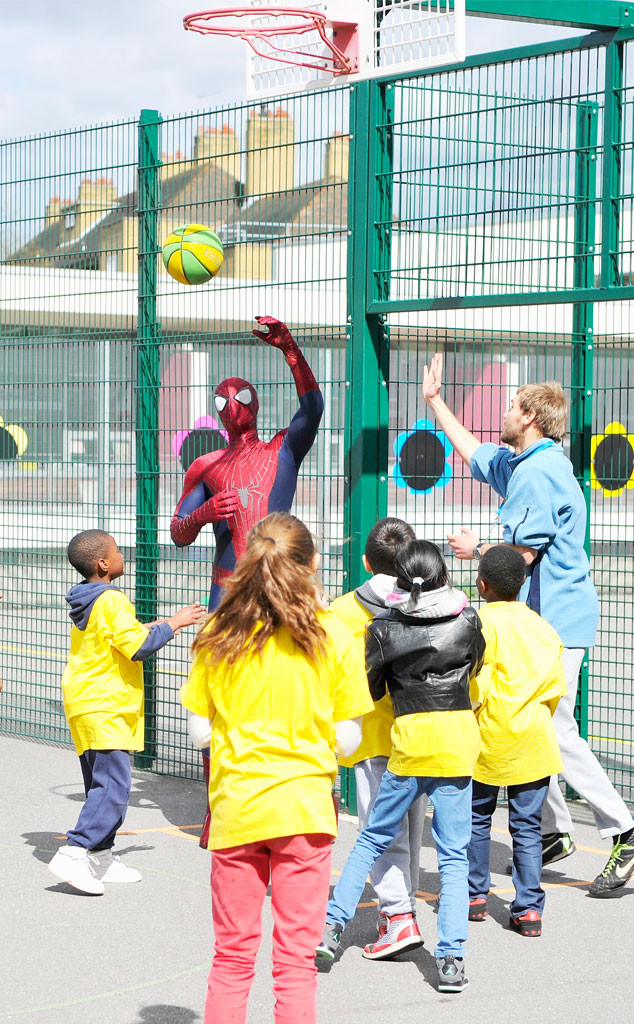 Gareth Cattermole/Getty Images for Son
In addition to saving everyone from a bunch of scary bad guys, we can add basketball pro to Spider-Man's long list of impressive talents.
Andrew Garfield, who plays the comic book superhero character, donned his blue and red costume to play a fun-filled game with a bunch of kids from a local charity in the London borough of Lambeth Wednesday afternoon.
And in case you're wondering, the 30-year-old actor didn't use his webs or wall-climbing powers to gain any sort of advantage against the adorable youngsters.