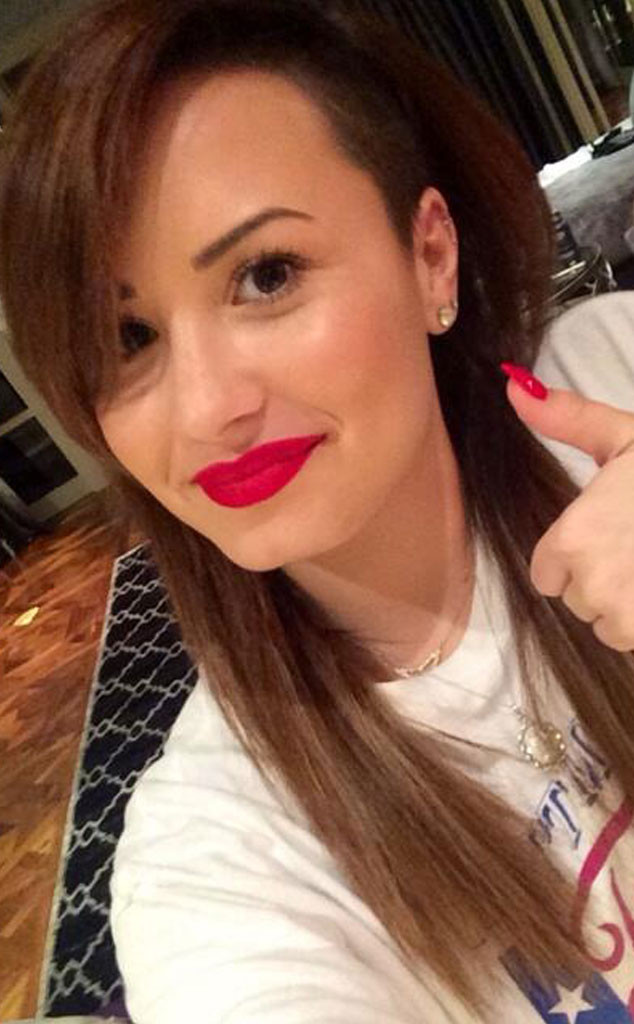 Twitter
Demi Lovato is going back to her roots—literally.
After dyeing her hair pink in January—and shaving part of her head in March—the 21-year-old singer decided to go back to her natural brunette shade. Lovato shared two pictures of her mane makeover via Twitter Thursday and made a pun using lyrics from her No. 1 hit "Give Your Heart a Break" to do it.
"Gonna give my hair a breeaaakkk, give my hair a break, gonna give my hair a break, my hair a break... Oh yeah, yeah.." the "Made in the USA" singer wrote in one of the photo captions Friday morning.
She got the cut and color at the Nine Zero One salon in West Hollywood.