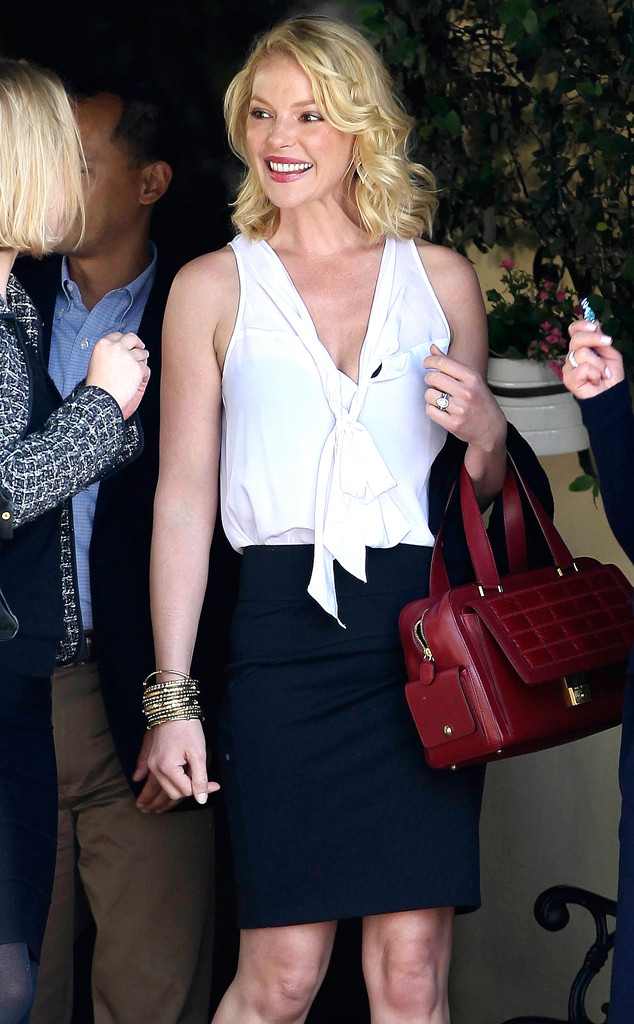 AKM-GSI
Someone's not at the corner of happy and healthy.
Katherine Heigl has filed a lawsuit against drug store chain Duane Reade Inc., alleging that the Walgreen Co. subsidiary used her name and picture in promotional material without her consent.
"Love a quick #DuaneReade run? Even @KatieHeigl can't resist shopping #NYC's favorite drugstore," read a tweet posted March 18 on Duane Read's Twitter account, which at this moment is still a live tweet.
The post includes a paparazzi photograph of the Knocked Up star toting two Duane Reade shopping bags and a link to a Just Jared item that notes the actress paid a visit to the drug store in Manhattan on March 16.
The photo was also used on Duane Reade's Facebook account to "imply falsely that Plaintiff endorses Defendant," Heigl's suit charges.
"The Heigl photograph is a typical 'paparazzi' shot, depicting plaintiff walking on the street in New York City, in a private moment looking away from the camera," the complaint continues, per court documents obtained by the New York Daily News. "Use of plaintiff's image under these circumstances improperly exploited plaintiff's name and likeness, as a celebrity, for defendant's commercial advertising and purposes of trade, without authorization."
Jose Perez, PacificCoastNews
She also asserts in the lawsuit, per TMZ, that she is "a highly successful television and motion picture actress, producer and celebrity" who "continues to be in high demand in the entertainment industry," and therefore is due no less than $6 million for the use of her famous name.
Heigl's complaint says that she issued a "strenuous objection" to her photo being used before filing suit, but that went unheeded.
The suit, filed today in federal court in Manhattan, also reportedly states that she would donate any monetary judgment to the Jason Debus Heigl Foundation, dedicated to finding loving homes for dogs in need of care.
Reps for Heigl and Duane Reade have not yet returned requests for comment.