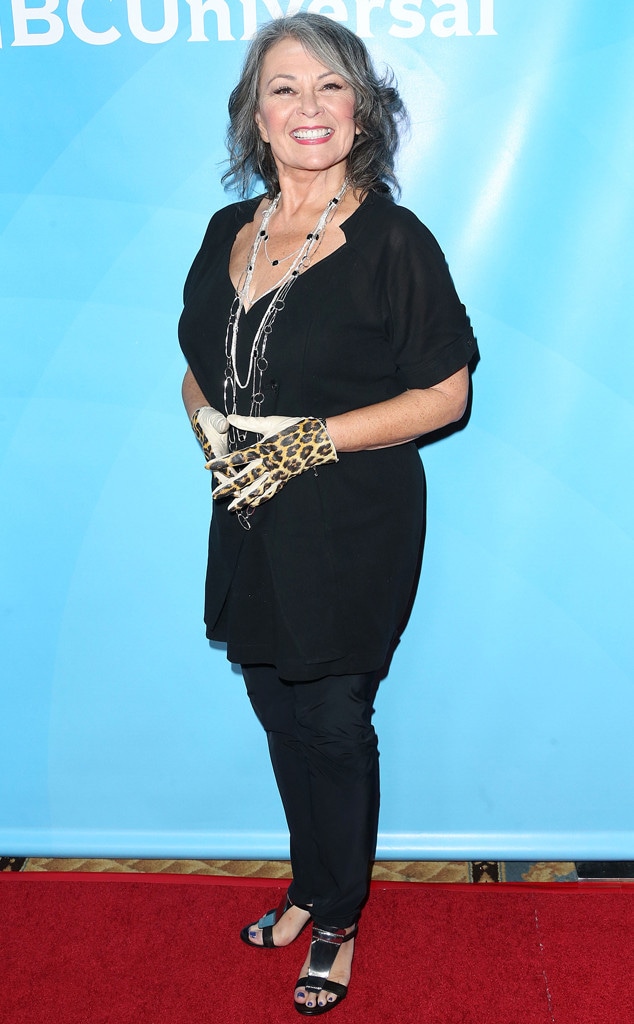 Frederick M. Brown/Getty Images
Roseanne Barr isn't one to not take a compliment. Or a few hundred compliments.
She got rave reviews from the Internet yesterday following her appearance at the NBCUniversal Summer Press Day, when she showed up looking slimmer than ever in skinny black pants and a belted blouse.
And, for some reason, leopard-print gloves, but that's neither here nor there.
"hey, THANK YOU GUYS SO MUCH FOR ALL OF THE NICE WORDS ABOUT MY WEIGHT LOSS! I'm inspired 2 keep going!" Barr tweeted last night after so many sites commented on her dramatic transformation. 
But credit should just be given where it's due, right?
Barr has been open over the years about her struggle with her weight.
The 61-year-old comedienne and incoming judge on NBC's Last Comic Standing (so much for never working in television again) underwent a number of plastic-surgery procedures while still starring in her now-classic sitcom Roseanne, and later underwent a gastric bypass in 1998.
Frederick M. Brown/Getty Images; Michael Kovac/WireImage
"I had my entire digestive system removed, so I should look thinner," Barr joked in an interview in 2007.
While acknowledging the own procedures she had, including a tummy tuck and breast reduction, she also commented to Web MD in a Q&A that she felt "nips and tucks are OK if people feel they want to do that. It comes from feeling insecure, though...it's like a walking ad for 'insecure.'"
Barr looked the very opposite of insecure yesterday, as the fruits of her efforts to keep her weight down were on full display.
(E! Online is a member of the NBCUniversal family.)