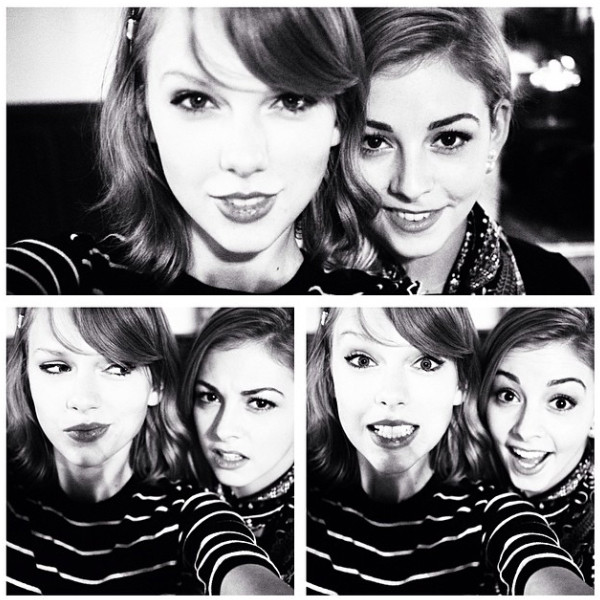 Instagram
Hold up! Yet another famous face has been added to the ever-growing list of invitees to Taylor Swift's girls' nights!
The country crooner just posted a pic of her whipping up treats in the kitchen with none other than Olympic figure skater Gracie Gold.
"First we baked a bunch of cookies and then we made faces," T.Swift wrote as a caption to the cute pic.
And while there's no sign of their homemade desserts, we're fairly certain that Swift's cookie game is next level.
Gold is just the latest gal pal that the "I Knew You Were Trouble" singer's been spending time with.
She's recently been spotting hanging out with models Cara Delevingne and Karlie Kloss, Lorde, Modern Family's Sarah Hyland and even Food Network star Ina Garten!
And that's not even counting the long list of leading ladies that Swift has been friends with for years.
Don't believe us? Then take a glimpse at the evidence below!