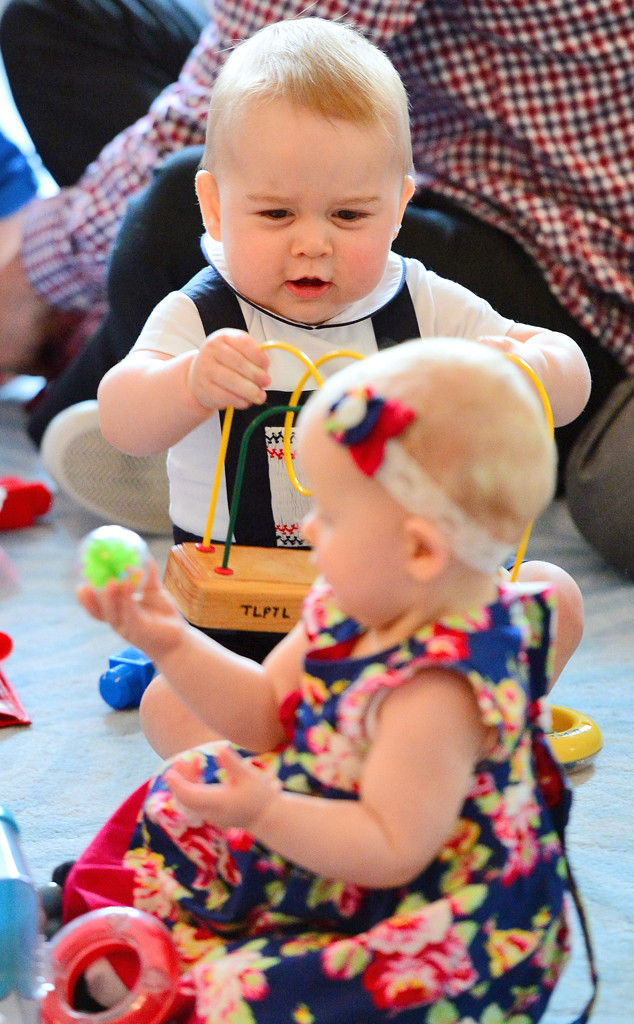 Getty Images
Prince George is making friends everywhere he goes!
Kate Middleton and Prince William's little one spent time with 10 infants at Plunkett's Parents Group playdate at Government House in Wellington earlier today, but one tot in particular caught his eye.
Eden Alve seems to have had the one toy that Prince George wanted to get his hands on during the family-filled event.
The baby girl's mother, Ingrid Alve, told E! News that her daughter "had a few toys with her and Prince George came and took one of them off her."
But no hard feelings here, Eden "was happy to share her toys with him."
"They spent around 15 minutes together. They had a nice little bonding moment together, they were babbling at each other, as babies do," Ingrid added.