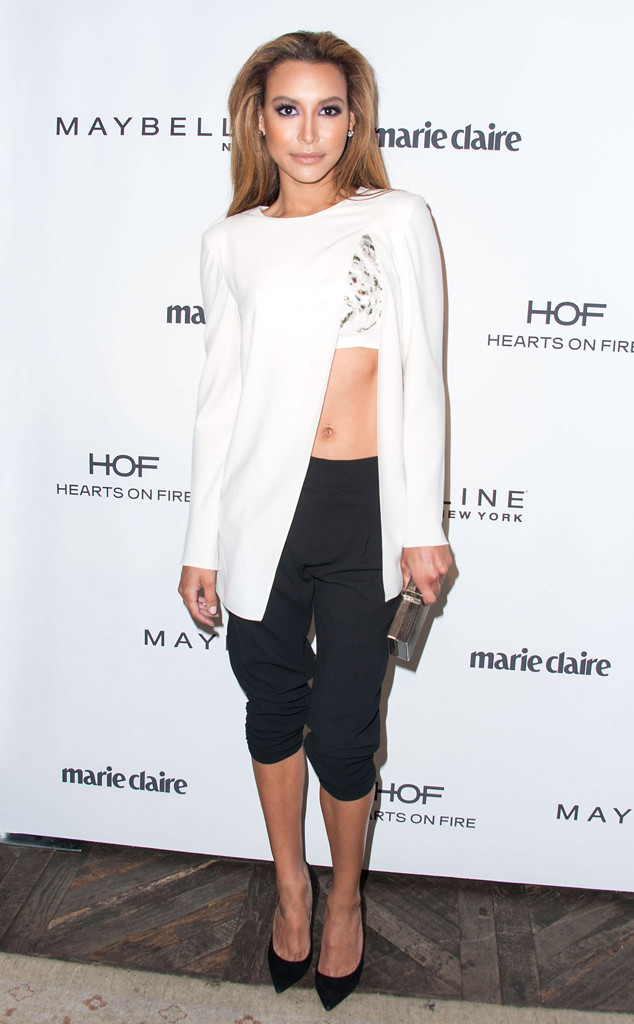 Valerie Macon/Getty Images
We've got to give Naya Rivera credit. This is the very first left side, pie-sliced shirt cutout we've ever seen. But there may be a reason for that...
The "Sorry" singer paired the torn, Philosophy top with a sparkly bra-let and peg-legged pants, creating a look that's one part PTA president (the white long sleeves), one part back-up dancer (the sequins) and one part gym bunny (the workout pants). The question is, is any one part actually working?