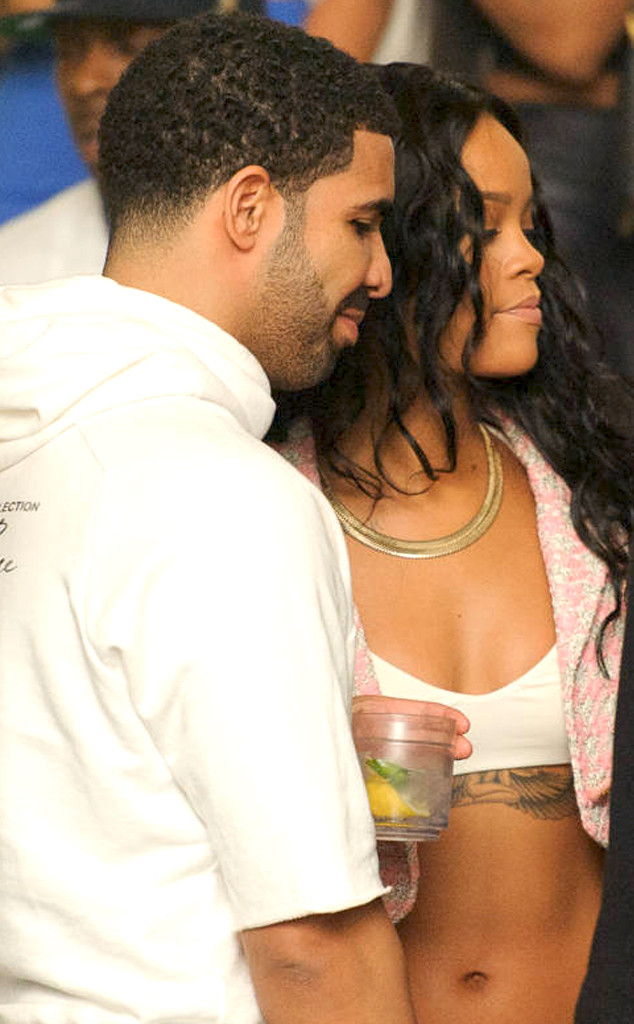 VLEX PHOTOS/Six27Branding/Supreme Team
Rihanna and Drake are once again reunited!
The cute couple met up last night at Supperclub in Hollywood to celebrate the birthday of Ri-Ri's BFF Melissa Forde.
The 26-year-old songstress and the 27-year-old rapper were all smiles while hanging out together and sipping on beverages. Rihanna looked sexy while showing off some skin in jeans and a white bra under a pink tweed jacket. Meanwhile, Drake looked casual in tan pants and a tan hoodie shirt.
Although the arrived separately, the rumored lovebirds mingled and stayed close to each other and even hugged and danced during the party.