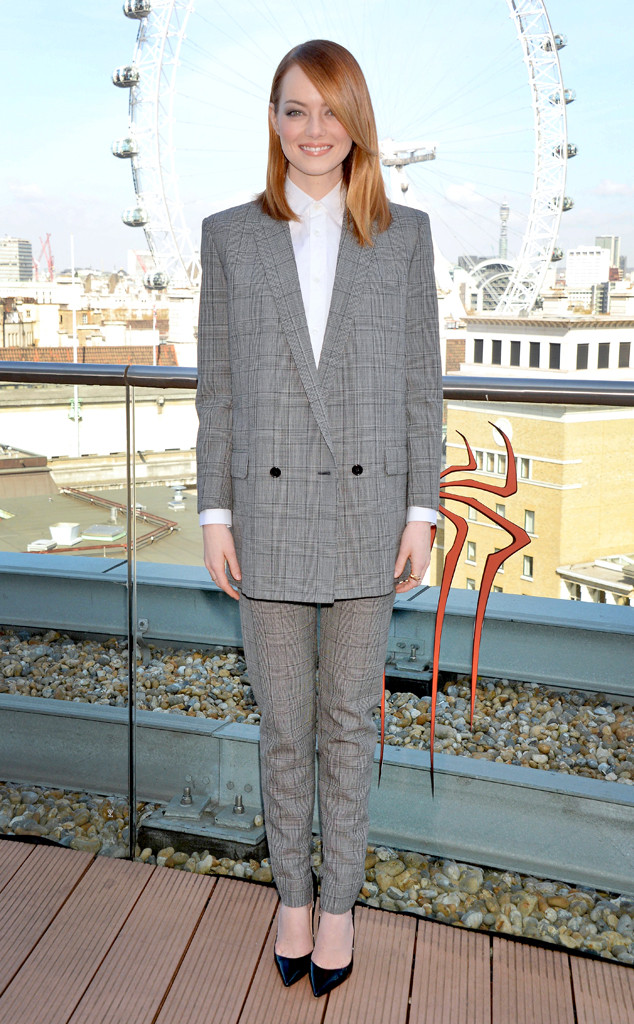 David M. Benett/WireImage
Okay. We are officially worried about Emma Stone, fashion-wise at least.
This Saint Laurent suit is not the first awkwardly over-sized item Andrew Garfield's main squeeze has stepped out in over the past few months. We're all for edgy choices and menswear on women, but the Gangster Squad star looks like a cross between Pee-wee Herman and Herman Munster! Is she just going through some sort of Annie Hall 2.0 phase or are we finally seeing this starlet's true style?