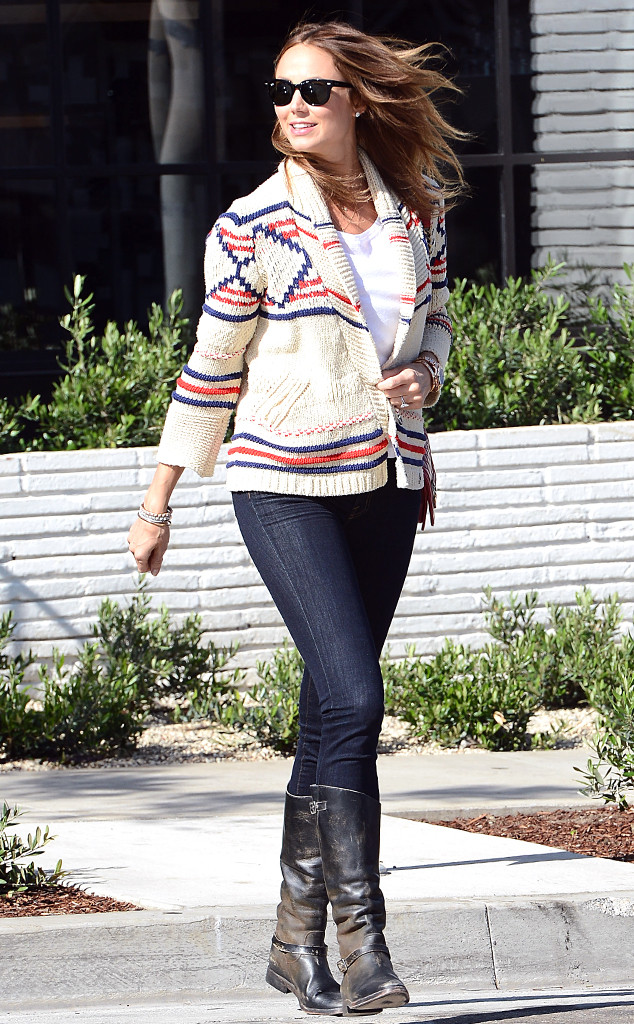 All Access Photo
Break out the pink presents!
E! News confirms that Stacy Keibler is expecting a baby girl with husband Jared Pobre.
"They're beyond excited and happy," a source says.
The couple announced Keibler was pregnant with their first child about two weeks ago. This came just a couple of weeks after the former Dancing With the Stars hoofer married the tech entrepreneur in a surprise sunset ceremony on a beach in Mexico.
"My happiness is indescribable!" Keibler told People magazine at the time. "Marriage is the ultimate bond of love and friendship. It means putting all your faith and trust into a person that you can't help but believe is your soul mate. Someone who has all of your best interests at heart; someone handpicked for you, to help you grow and be the best person that you can be. Jared is all of this for me."