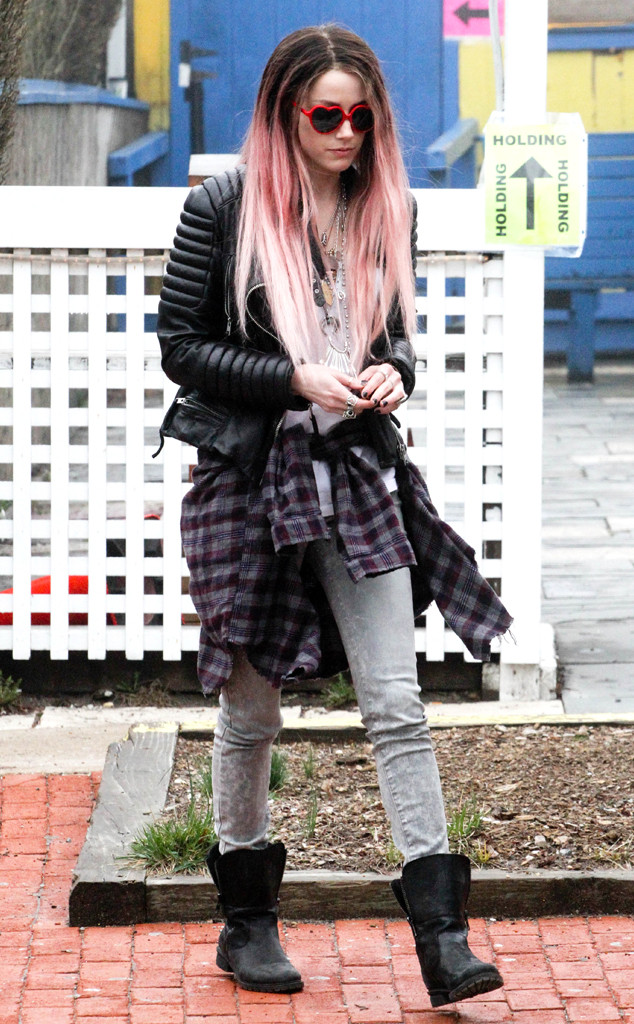 Matt Agudo/INFphoto.com
Is that you, Amber Heard?
The 27-year-old actress was snapped on the set of her new film When I Live My Life Over Again on Tuesday in East Hampton, N.Y., where she appeared nearly unrecognizable while rocking a pink ombre wig.
Johnny Depp's fiancée was seen dressed down in a grunge-chic style, sporting a pair of motorcycle boots, skinny jeans, a black leather jacket and a flannel shirt tied around her waist. Her fingertips were adorned with black nail polish and she rocked a variety of necklaces in addition to a pair of heart-shaped sunglasses.