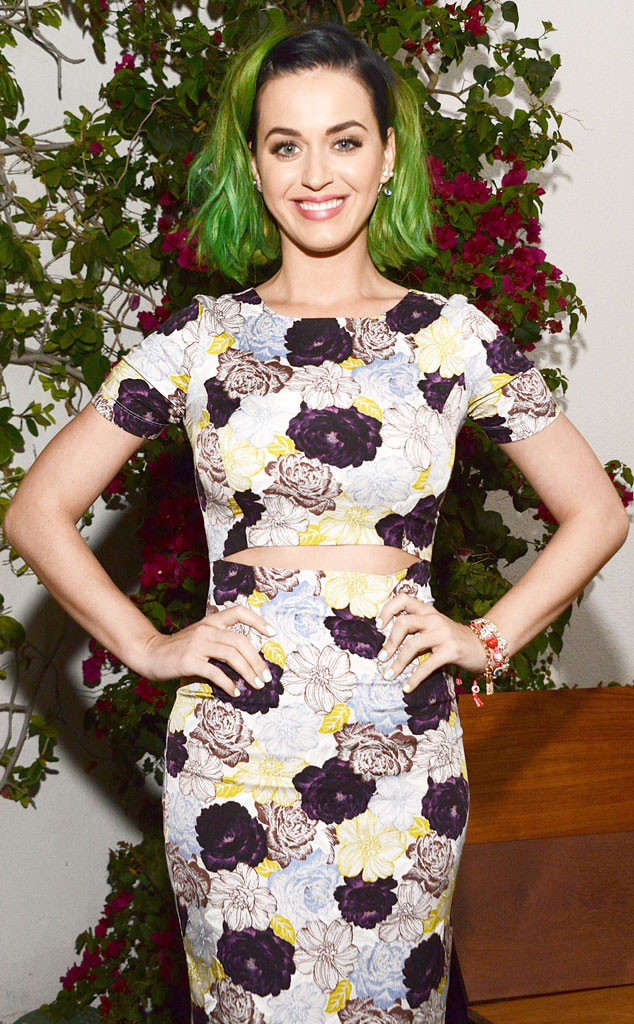 Araya Diaz/WireImage
No bikinis here, folks!
Kim Kardashian donned a dramatically different ensemble to an event for self-help author-turned-Congressional candidate Marianne Williamson last night in Los Angeles.
The E! reality star wore a pair of black silk harem pants with a black tank and blazer.
Kourtney Kardashian joined in on the fun and opted to wear a decidedly more feminine outfit for the evening outing.
The mother of two was very on trend as she mixed prints by wearing a striped blouse, floral knee-length skirt, and a pair of floral pumps. Cute!
But the Hollywood star power didn't end there…
Katy Perry was also on hand to support Williamson and her close gal-pals.