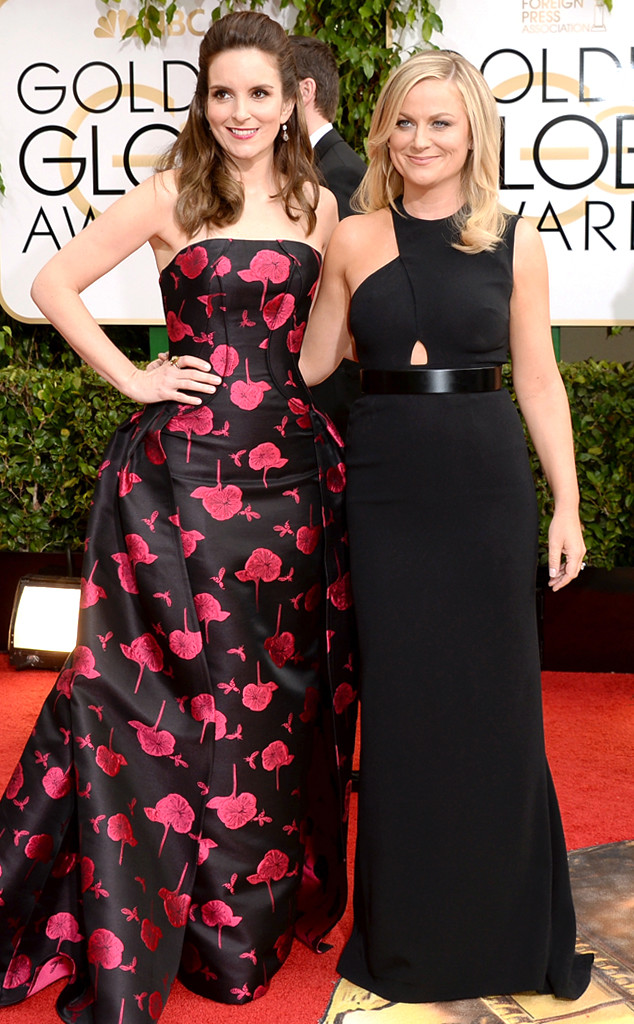 Jason Merritt/Getty Images
Great news, everyone! Tina Fey and Amy Poehler are reuniting on the big screen!
Sure, we have been treated to the longtime pals' incredible hosting abilities at the Golden Globes for the past two years, but it's been far too long since the SNL alums co-starred in a movie. That is, until now.
Per The Hollywood Reporter, the comedians will reunite for The Nest as Poehler is in the final stages to co-star and co-produce. Fey has already been announced and will also produce alongside Jay Roach.
The upcoming Universal comedy stars Fey and Poehler as adult sisters who learn that their parents are selling their childhood house, according to THR. So, they decide to throw one last massive party before it's too late and along the way, they "learn to mature."