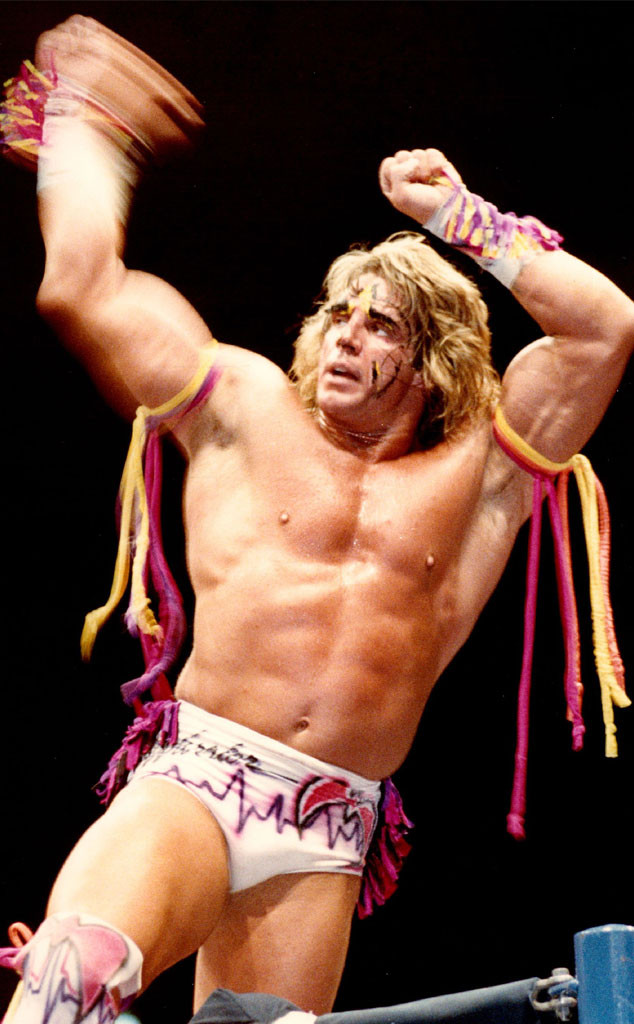 The Denver Post via Getty Images
The Ultimate Warrior has died, according to a statement posted on the WWE website Tuesday. He was 54.
The wrestler is survived by his wife, Dana, and their daughters, Indiana and Mattigan. "We are grateful just days ago, Warrior had the opportunity to take his rightful place in the WWE Hall of Fame and was able to appear at WrestleMania 30 and Monday Night Raw to address his legions of fans. WWE sends its sincere condolences to Warrior's family, friends and fans," the organization said in a statement.
Ultimate Warrior was born James Hellwig, but he legally changed his name to Warrior in 1993.
"We are all so sad that the Ultimate Warrior has passed away," WWE chairman Vince McMahon tweeted. "Our heart is with his wife Dana and his two daughters."
Stephanie McMahon, WWE's chief brand officer, shared her dad's sentiments, writing, "Your strength of character is to be admired. There will never be anyone like you. Your spirit lives on in your family."