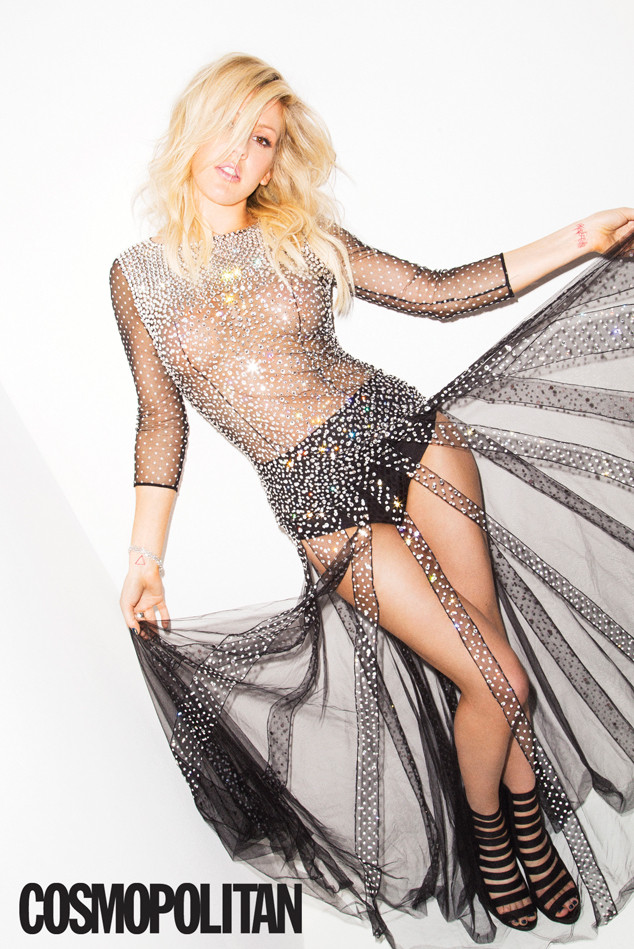 Kenneth Cappello/Cosmopolitan
Ellie Goulding doesn't need a man to make her happy.
In the latest issue of Cosmopolitan, the 27-year-old "Burn" singer opens up about her relationship regrets.
"I [used to] put men on a pedestal," Goulding, who previously dated EDM DJ Skrillex, admitted to the mag. "They'd be everything. I decided to remedy that, and that's why I'm single now. I've realized I don't need a guy. I've got amazing, awesome, stupid friends in the best way possible."
Goulding says she's also learned a lot of lessons from her post-relationship heartache.