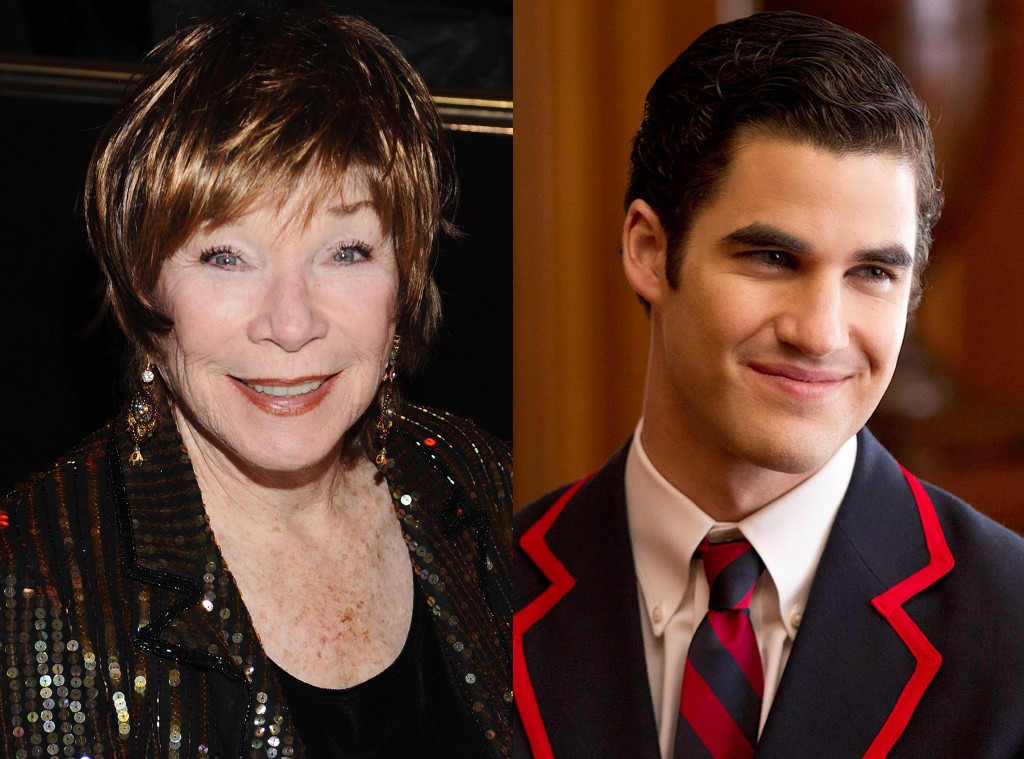 Stefanie Keenan/Getty Images, FOX
Shirley MacLaine is adding a dose of Glee to her life.
The Oscar winner will appear in several episodes as a New York socialite intent on making Blaine (Darren Criss) into a star, E! News has confirmed.
MacLaine, who won an Oscar for Terms of Endearment, multiple Golden Globes and an Emmy, will make her Glee debut later in April 2014. MacLaine currently recurs on Downton Abbey as Martha Levinson, the mother to Cora (Elizabeth McGovern) and sassy sparring partner to the Dowager Countess (Maggie Smith). Her other TV credits include several TV movies and Shirley's World, a short-lived comedy in the early 1970s.
TVLine first reported MacLaine's casting.
Glee recently made the transition from splitting its time between McKinley High and New York City to focusing exclusively on the New York set of characters. As of last week, the musical series officially made the dramatic shift to now solely focus on the New York City storylines. Many of the show's stars made the move to NYC with Blaine, Sam (Chord Overstreet), Artie (Kevin McHale) and Mercedes (Amber Riley) joining Rachel (Lea Michele) Kurt (Chris Colfer) and Satana (Naya Rivera) in the Big Apple.
The show recently had its season-five episode total cut from 22 to 20.
Glee airs Tuesdays at 8 p.m. on Fox.