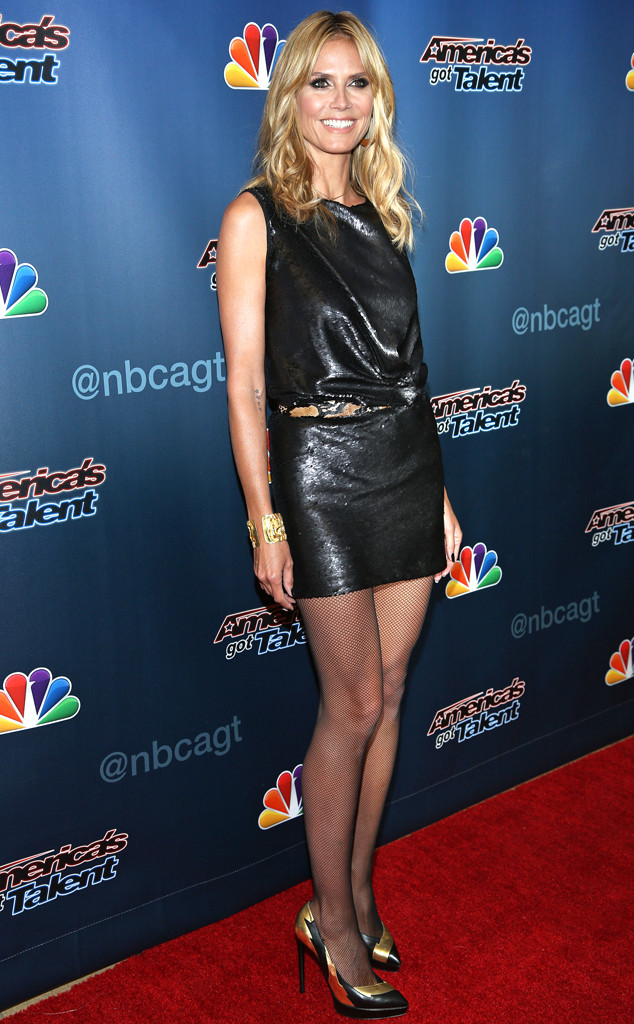 Rob Kim/NBC
If you had the opportunity to steal a world-renowned supermodel's bra, would you take it?
On the new season of America's Got Talent, one gutsy magician did just that! Victoria's Secret model-turned-judge Heidi Klum revealed that during the audition process for the reality series' upcoming ninth season, one performer charmed the bra right off of her. Literally.
"There was a magician, and one minute I was wearing a bra, and then next minute he was holding my bra and I have no idea how he did that!" Heidi exposed to a room full of reporters at the NBCUniversal Summer Press Tour on Tuesday.
Millions of men should now be applauding this soon-to-be famous magician.