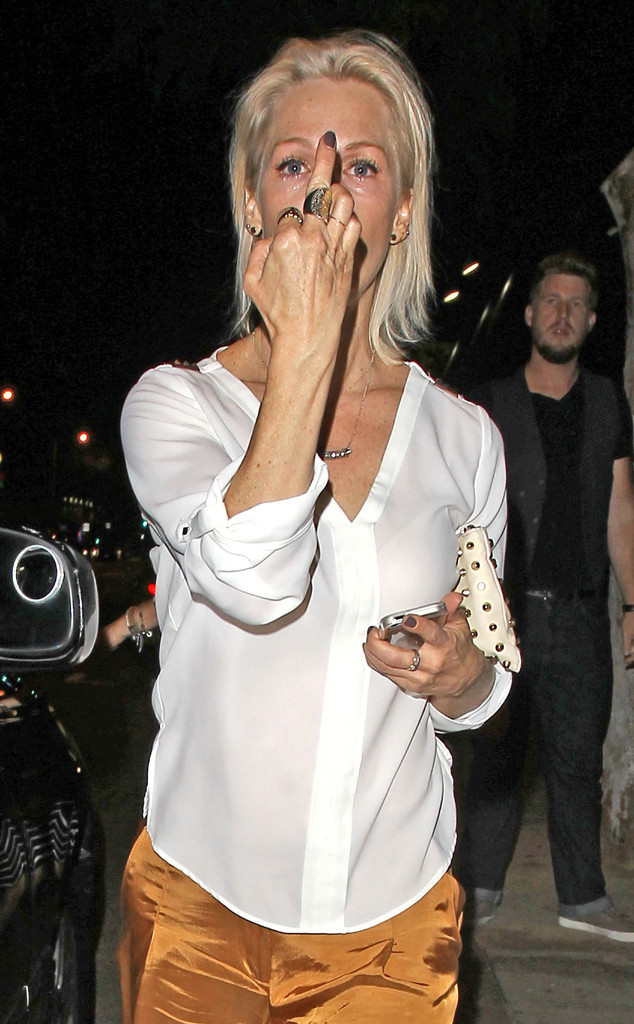 AKM-GSI
Jennie Garth clearly conveyed her emotions last night with one finger.
The actress was photographed flipping the bird while out with friends in Hollywood Monday night after being told to wait in line at the popular nightclub DBA, a source tells E! News.
According to an insider, Garth arrived close to 11:30 p.m. with two girlfriends and three men after attending the Recycle Across America at Kiehl's Since 1851 event in Santa Monica. When the star tried to get into the club without waiting, the bouncer told Garth that the male members of her party needed to wait in line.