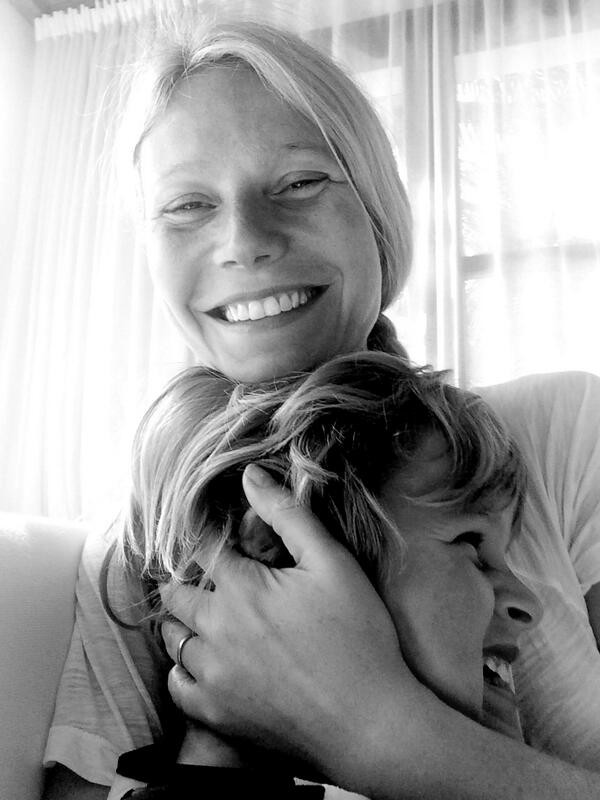 Twitter
Gwyneth Paltrow took to Twitter to wish her son, Moses Martin, a very happy birthday earlier today.
The Goop creator posted an adorable photo showing her hugging the birthday boy and wrote, "Moses Bruce Paltrow Martin turns 8 today. We love you!"
Aside from the mother and son duo, the black-and-white shot prominently shows off the Oscar-winner's wedding ring.
But it should come as no surprise that Gwyneth is still wearing her wedding ring considering that she was spotted earlier today at a private gym in Los Angeles donning the same band.
The gym excursion marked the first time that the 41-year-old beauty's been seen since she announced her split from Coldplay frontman Chris Martin just two weeks ago.