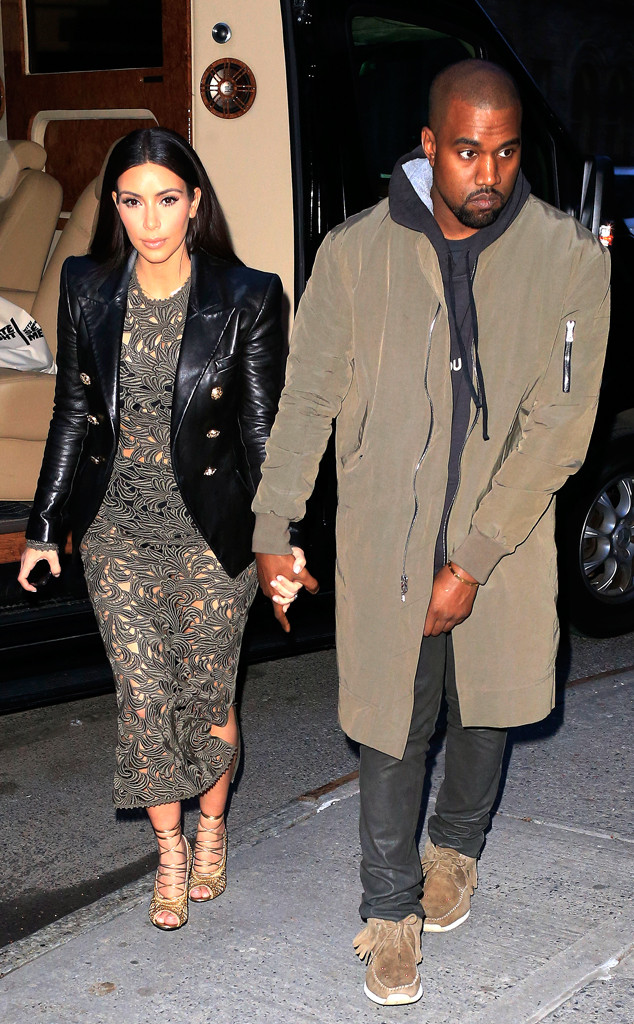 Splash News
There's no hiccup in Kim Kardashian and Kanye West's wedding plans.
Despite reports claiming the couple's forthcoming nuptials have come to a "halt," a Kardashian source tells E! News there's no truth to the latest round of Kimye rumors, adding that the reports are "completely false."
Radar Online first reported that the lovebird's marriage plan is in "crisis," due to fact that French law requires a 40-day residency prior to any wedding.
But fans of the couple can rest assured as the couple is continuing to plan their Parisian I-do's, although they will have to take the French law into account if they plan on obtaining a marriage license overseas.