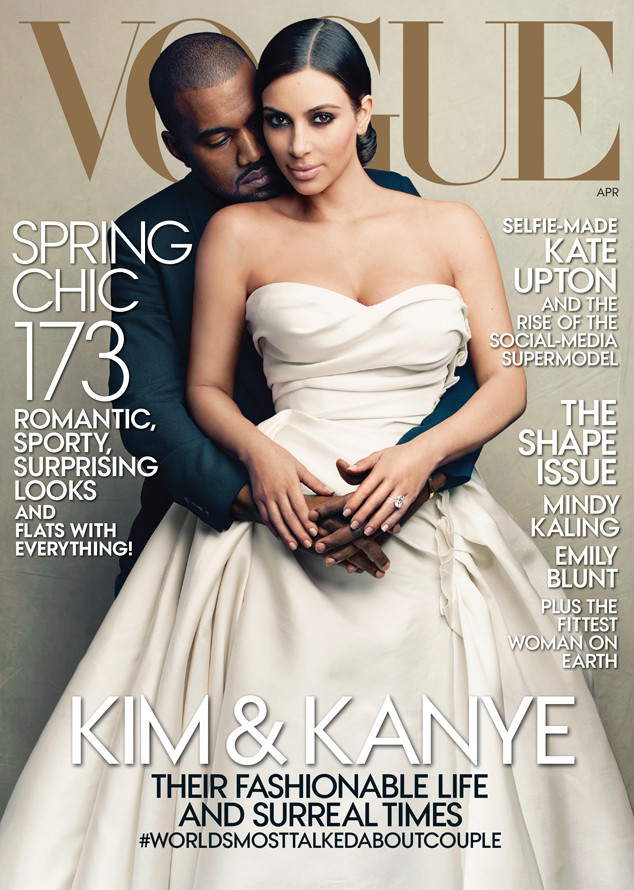 Photographed by Annie Leibovitz
Sarah Michelle Gellar may not be keeping up with the Kardashians, but the actress appears to be in the minority. Kim Kardashian and Kanye West's Vogue cover will likely sell 300,000 to 400,000 copies.
The estimated sales figures come courtesy of The New York Post's Page Six. The April 2014 edition is on par with top-selling issues featuring Beyoncé and Michelle Obama. In the spring of 2013, the "Drunk in Love" singer outsold the First Lady's cover 355,397 to 293,798, including digital replicas.
A spokesperson for Vogue previously told E! News the magazine "never comments on sales figures."
Editor-in-chief Anna Wintour, clearly anticipating a backlash, wrote in her editor's note, "As for the cover, my opinion is that it is both charming and touching, and it was, I should add, entirely our idea to do it; you may have read that Kanye begged me to put his fiancée on Vogue's cover. He did nothing of the sort. The gossip might make better reading, but the simple fact of the matter is that it isn't true."