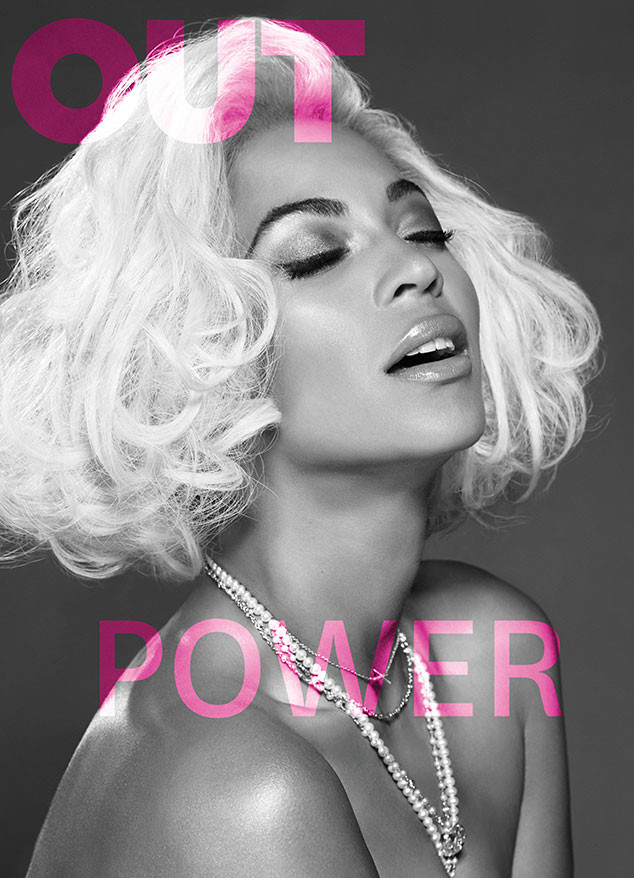 Santiago & Mauricio/OUT magazine
Beyoncé is a bombshell—but you already knew that, didn't you?
The 32-year-old entertainer graces the cover of Out's Power Issue, wearing a blond wig reminiscent of Marilyn Monroe in the 1953 classic Gentlemen Prefer Blondes. Posing topless and cupping her breasts in the racy photo shoot, the R&B diva opens up about her self-titled visual album, sexuality and more.
The "Drunk in Love" singer has been hailed as a feminist hero in recent years. Beyoncé hopes to inspire other women to behave similarly. "There is unbelievable power in ownership, and women should own their sexuality," she explains. "There is a double standard when it comes to sexuality that still persists. Men are free and women are not. That is crazy. The old lessons of submissiveness and fragility made us victims. Women are so much more than that. You can be a businesswoman, a mother, an artist, and a feminist—whatever you want to be—and still be a sexual being. It's not mutually exclusive."